The Harriet K. and Philip Pumerantz Library and Learning Resource Center symbolizes WesternU's commitment to the values of learning and research for both students and faculty. Our Mission is to support excellence in education, research, and clinical activities of Western University of Health Sciences through the provision of information resources.
The Harriet K. & Philip Pumerantz Library will, above all, support and reflect the vision and goals of WesternU. The Library will be the innovative center of academic learning for users in all locations, will strengthen the research culture of the university, will collaborate and contribute to the intellectual and interprofessional activities of the university, and will continue to embrace change.
The Library envisions fulfilling these endeavors by developing a leadership role in providing information and services to the University community; continuing to acquire and maintain the excellent information resources of significant breadth and depth; and becoming the cultural repository for the university. As we develop our forward thinking services, we will demonstrate that we are more than our four walls.
Feel free to come in and visit with our librarians and staff!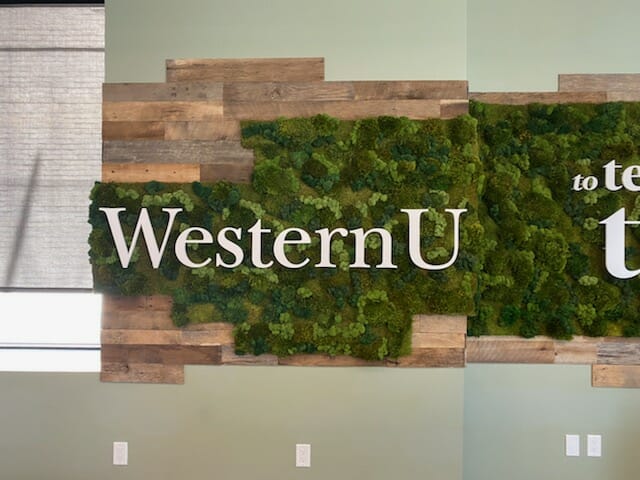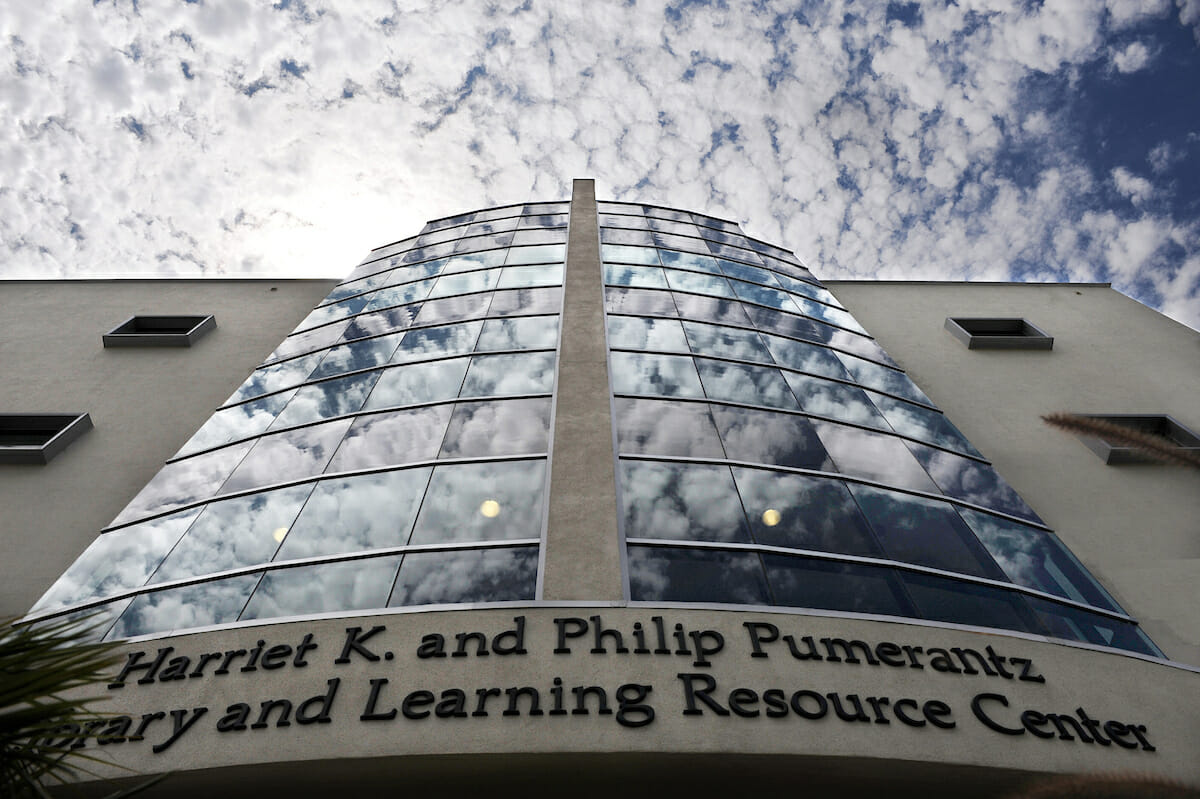 Library
Address
Building Address:

Harriet K. and Philip Pumerantz Library
and Learning Resources Center
287 Third Street
Pomona, CA 91766

Mailing Address:

Harriet K. and Philip Pumerantz Library
309 E. Second Street
Pomona, CA 91766-1854

Book Drop Box:

Located in front of the Health Professions Center (HPC) building next to the Amazon Lockers