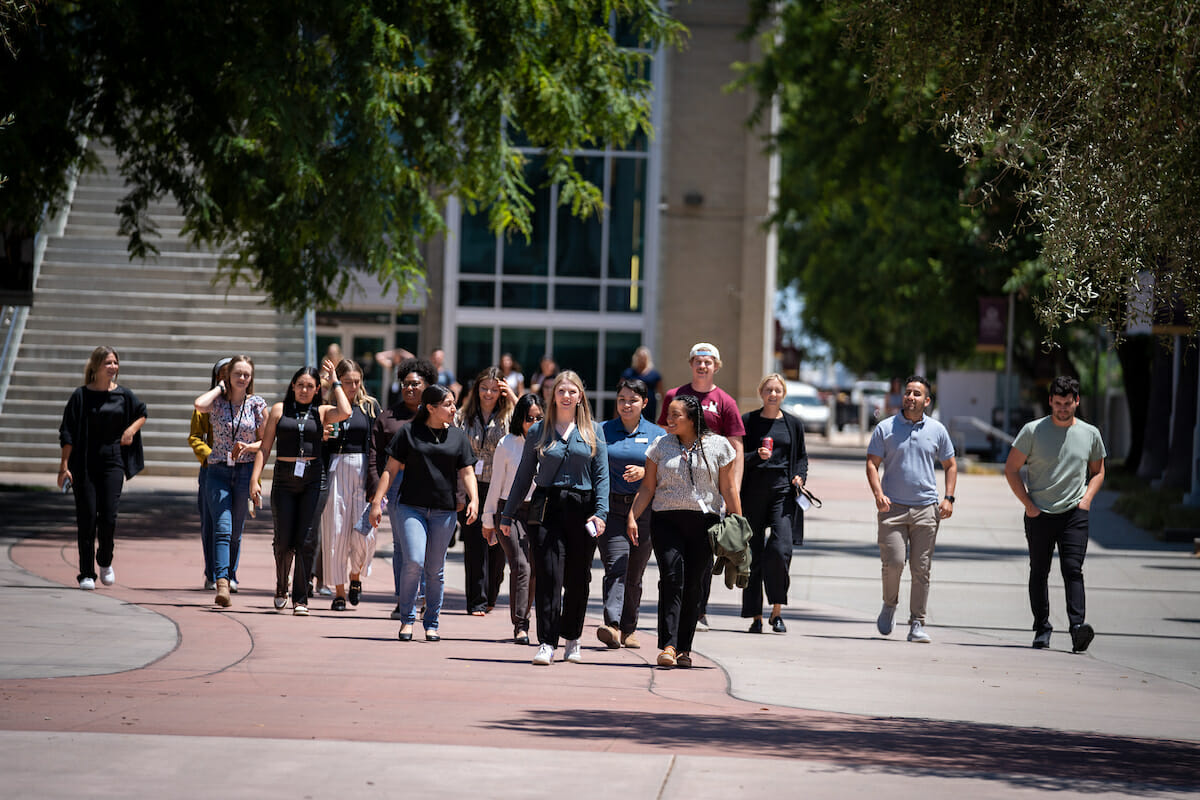 WesternU
/
College of Veterinary Medicine
College of Veterinary Medicine
We are a "college without walls." Our students start working directly with animals in their first semester, alongside expert faculty and local veterinarians.
95 %
of graduates have jobs before they graduate (5-year average)
17 %
projected job growth through 2030 (U.S. Bureau of Labor Statistics)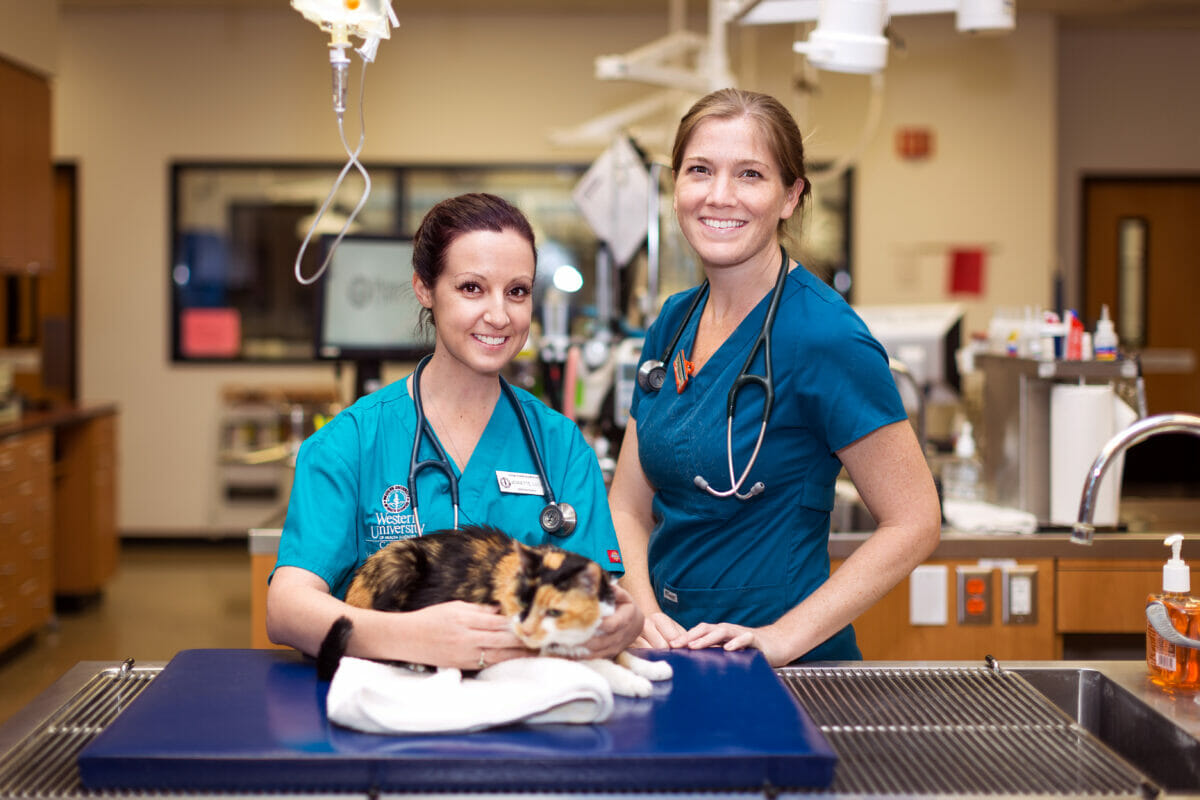 Open video modal
Overview
OF the PROGRAMS
Our four-year Doctor of Veterinary Medicine (DVM) curriculum uses a problem-based learning approach guided by a reverence for life. Your education will include wellness care, primary and tertiary care, client communication, collegial exchange, and business training. Groups of approximately eight students actively engage in the learning process with faculty.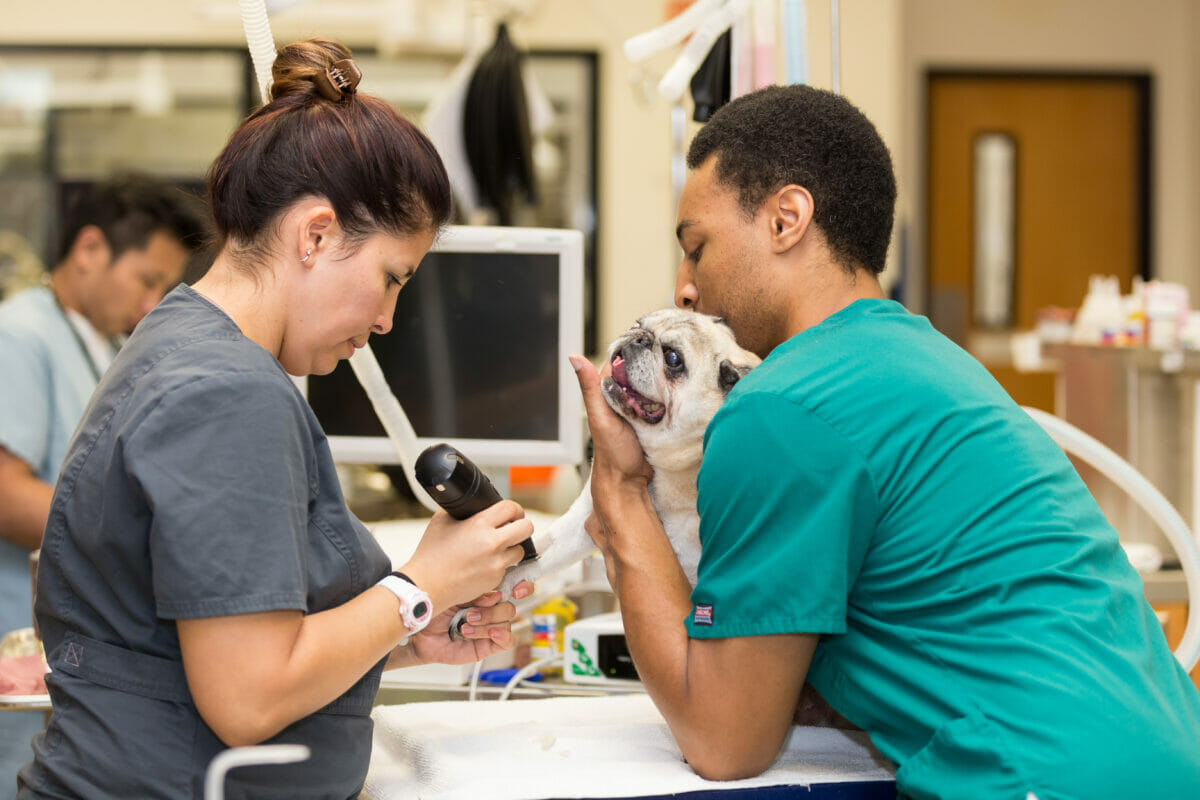 Commitment
to Diversity
It is critical that we stand together against acts of bias, systemic discrimination, racial targeting, and fear mongering. As a revered WesternU College, we reaffirm our commitment to the principles of Humanism, Equity, and Anti-Racism. As a member of the American Association of Veterinary Medical Colleges (AAVMC), we reaffirm our commitment to the AAVMC Principles of Inclusion.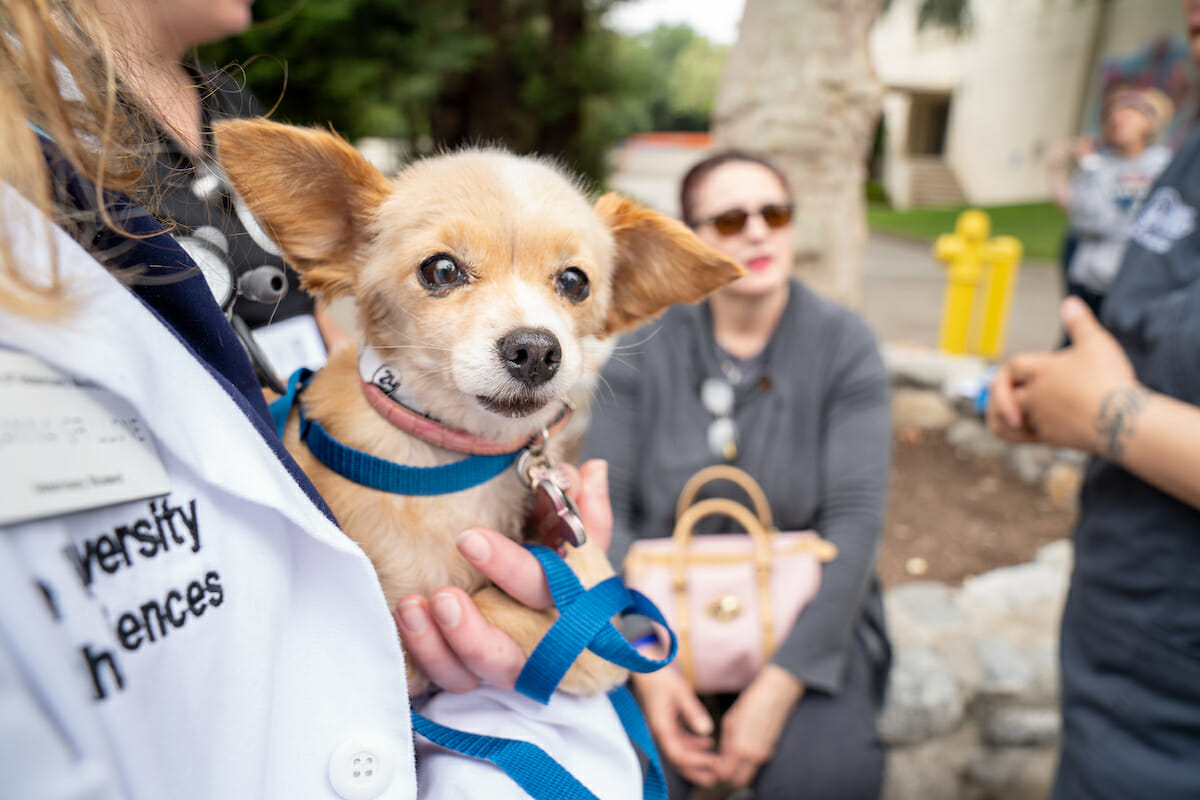 Give to the
College
Your support helps our students fulfill their dreams of becoming veterinarians—your gift will help their vision become a reality. We are grateful for your partnership and ask that, with our students, you dream big dreams and stretch with us. Together, we can educate veterinarians with excellence, prepare them for the challenging work ahead, and serve as a model for veterinary academia around the world. Learn more.
Pet Health Care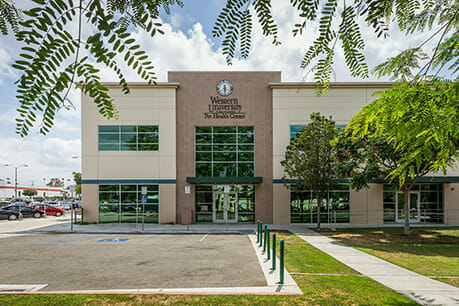 Pet Health Center
We invite your to explore the offerings at our on-campus Pet Health Center, a full-service veterinary hospital where we pride ourselves in being our local community's hub for comprehensive and compassionate pet care, offering a variety of services including: preventive care, vaccines, routine surgeries (such as spay and neuter), and dental cleanings. Our dedicated team of veterinary experts is committed to keeping your furry friends healthy, happy, and thriving, providing personalized care tailored to your pet's specific needs. Join our vibrant community and discover a place where your pet's well-being is our top priority. Together, let's ensure a lifetime of wagging tails and purrs of contentment!
Visit the Pet Health Center Website today for more information or call today for your appointment (909-865-2433).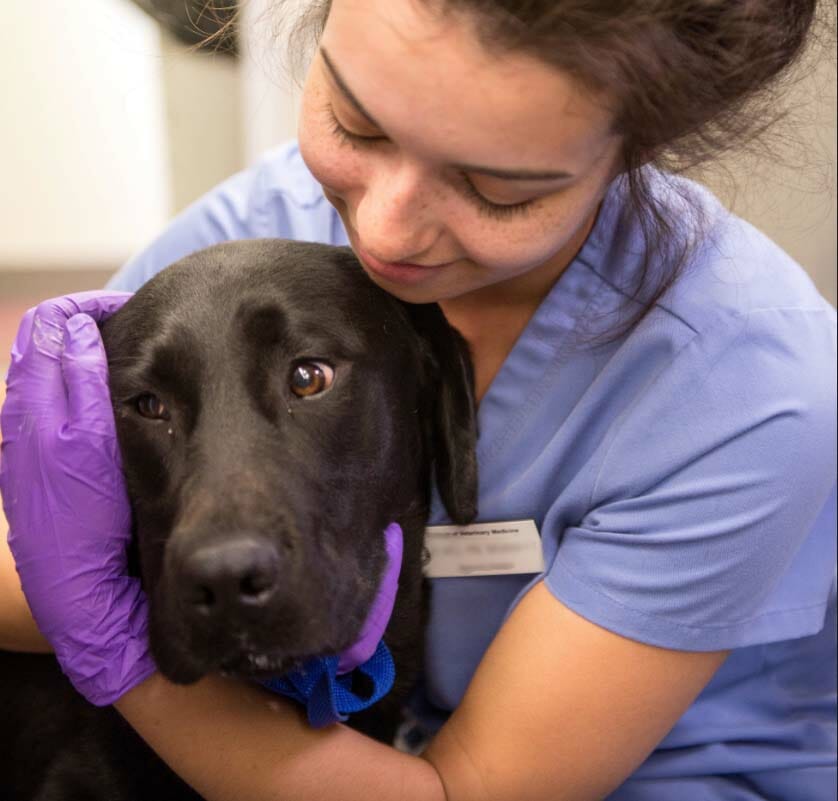 Spay/Neuter Center
The WesternU Spay/Neuter Center is a high quality high volume spay/neuter and wellness teaching center dedicated to serving its local communities by offering spay/neuter services for our furry friends. Our compassionate team is committed to promoting responsible pet ownership and helping reduce pet overpopulation. Join us in creating a healthier and happier pet community, one spay and neuter at a time. Together, let's make a positive impact on the lives of our beloved pets!
Our clinic, previously located in Van Nuys, is undergoing a move and not accepting appointments at this time. As we embark on a new journey to our brand new location in Los Angeles, we look forward to serving and supporting the local communities once we reopen. Updates on the move and availability of public appointments will be posted to the Spay/Neuter Center website and our social media pages (Facebook, Instagram, Twitter, and LinkedIn) as they become available.
Veterinary Career Center
We take immense pride in the success of our students. With over 90% of our graduates securing jobs before they even graduate, it's evident that our commitment to excellence goes beyond the classroom.
Our Career Center is a gateway to your future success, offering access to thousands of job listings from all corners of the country. Prepare for greatness with invaluable tips for career development, expert guidance in resume writing, and personalized reference checking. Whether you're seeking opportunities in small animal practice, research, or specialized fields, or looking for Continuing Education opportunities, we're here to support you every step of the way.
Career Opportunities at the College of Veterinary Medicine
Community Offerings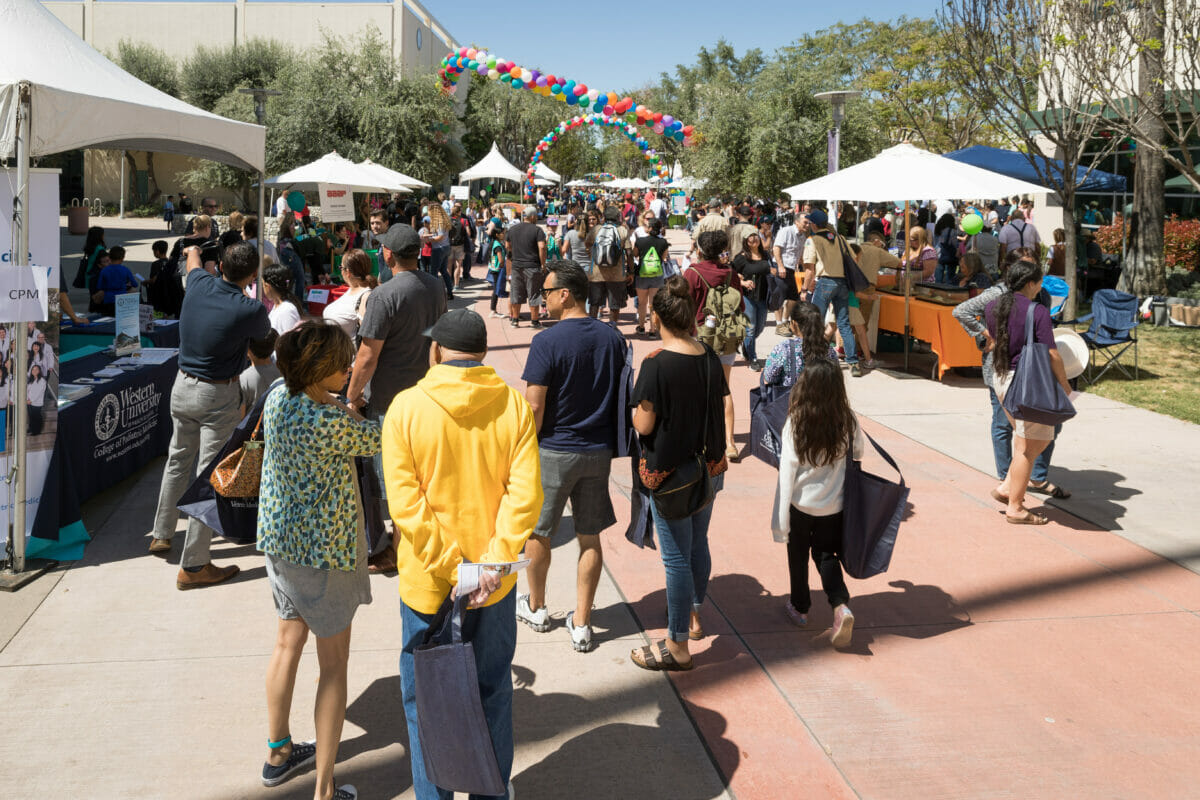 We believe in fostering strong connections within our community, and are proud to host annual educational events that are open to the public, Continuing Education programs for interested DVM students and practicing veterinarians, and community outreach initiatives. For our dedicated faculty and staff, we also host engaging events, forging deeper bonds within our team. These opportunities bring us together, united by our shared passion for animal health and welfare.
View our Community Offerings page to see what we're offering for engaging experiences that foster learning, professional growth, and community connections. Join us as we embrace the spirit of togetherness, enriching lives and building a brighter future for all. Together, we create a community that thrives on compassion, knowledge, and collaboration.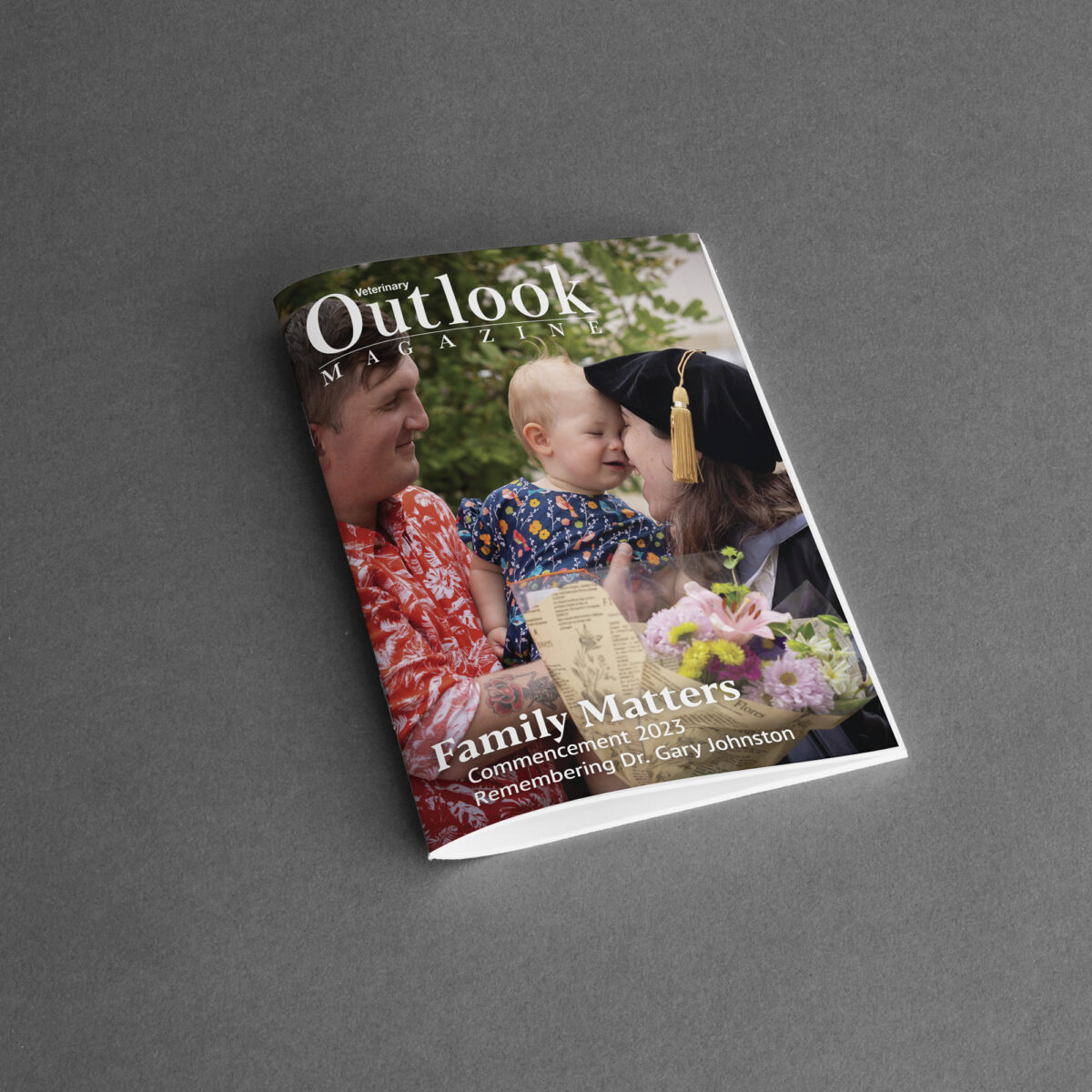 Veterinary Outlook
Magazine
Our feature story focuses on remembering Dr. Gary Johnston: Pioneering Professor Who Helped Launch Veterinary College.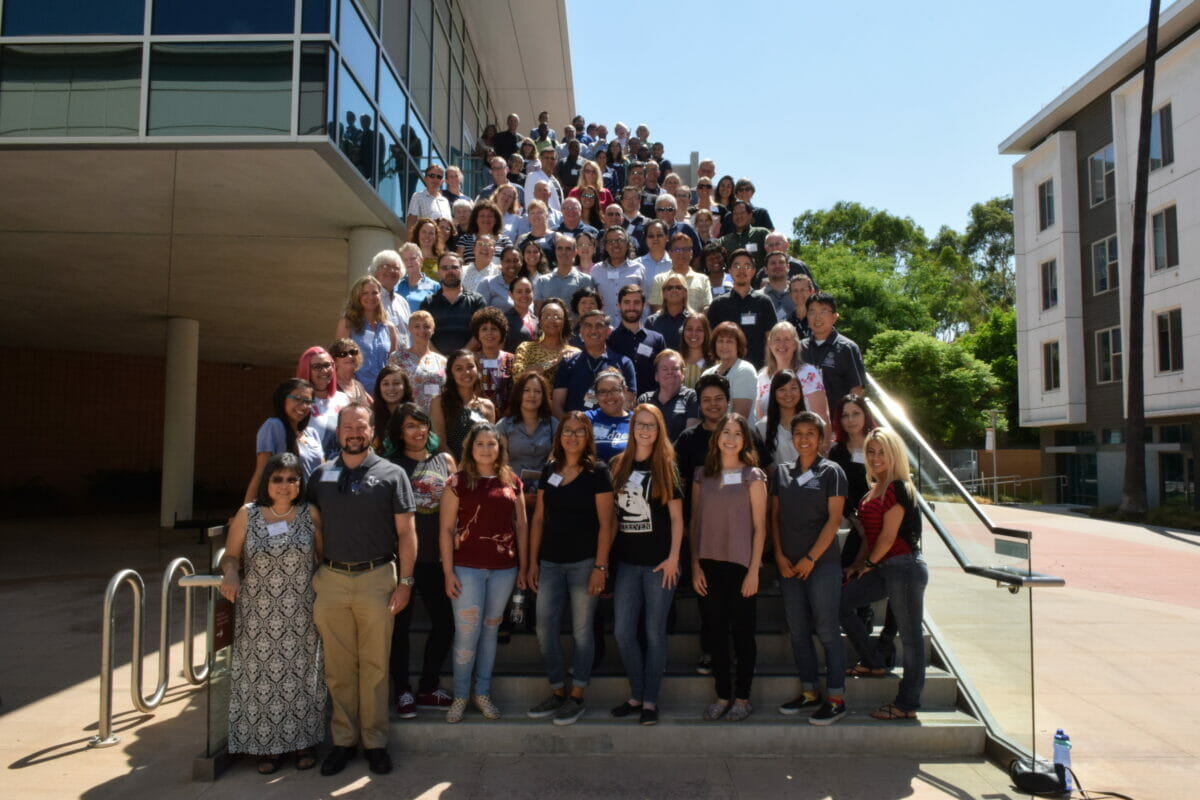 College Spotlights
Highlighting Achievements from the CVM Family
We are proud to showcase individual and group achievements from the WesternU CVM community, including accomplishments from faculty and staff. Come join us as we celebrate the excellence, brilliance, and progress that makes our CVM family truly shine…
TAKE THE NEXT STEP
Your journey to an exciting career in health care is just getting started. Please review the program admissions requirement or request more information and we'll reach out to you. You may also consider scheduling a virtual advising appointment. We look forward to meeting you and discussing your goals!