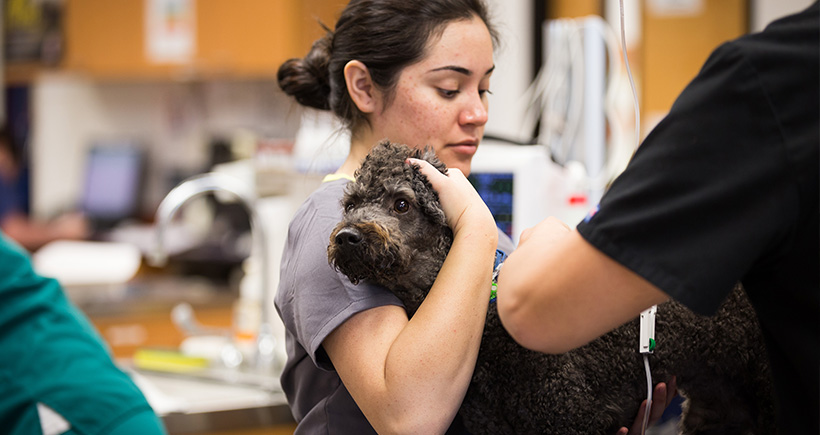 WesternU
/
College of Veterinary Medicine
College of Veterinary Medicine
We are a "College without walls." Our students start working directly with animals in their first semester, alongside expert faculty and local veterinarians.
90 %
of graduates have jobs before they graduate
17 %
projected job growth through 2030 (U.S. Bureau of Labor Statistics)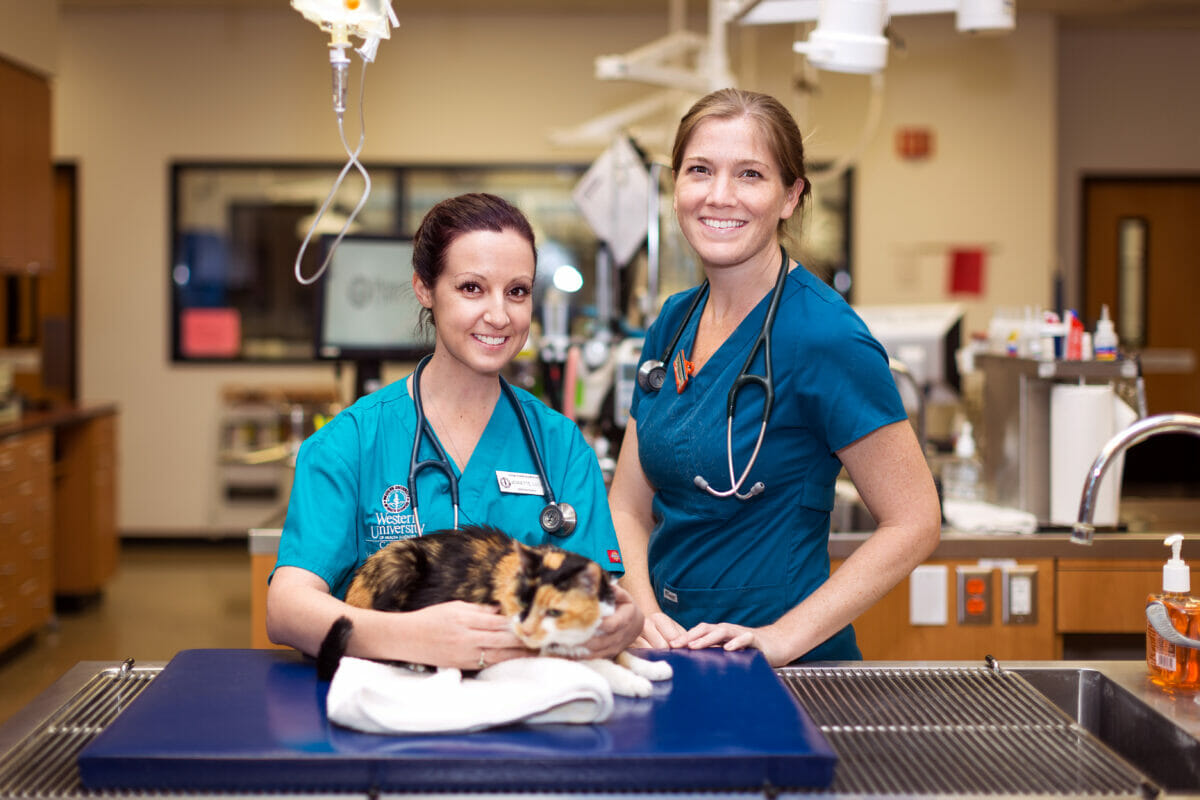 Open video modal
Overview
OF the PROGRAMS
Our four-year Doctor of Veterinary Medicine (DVM) curriculum uses a problem-based learning approach guided by a reverence for life. Your education will include wellness care, primary and tertiary care, client communication, collegial exchange, and business training. Groups of approximately seven students actively engage in the learning process with faculty.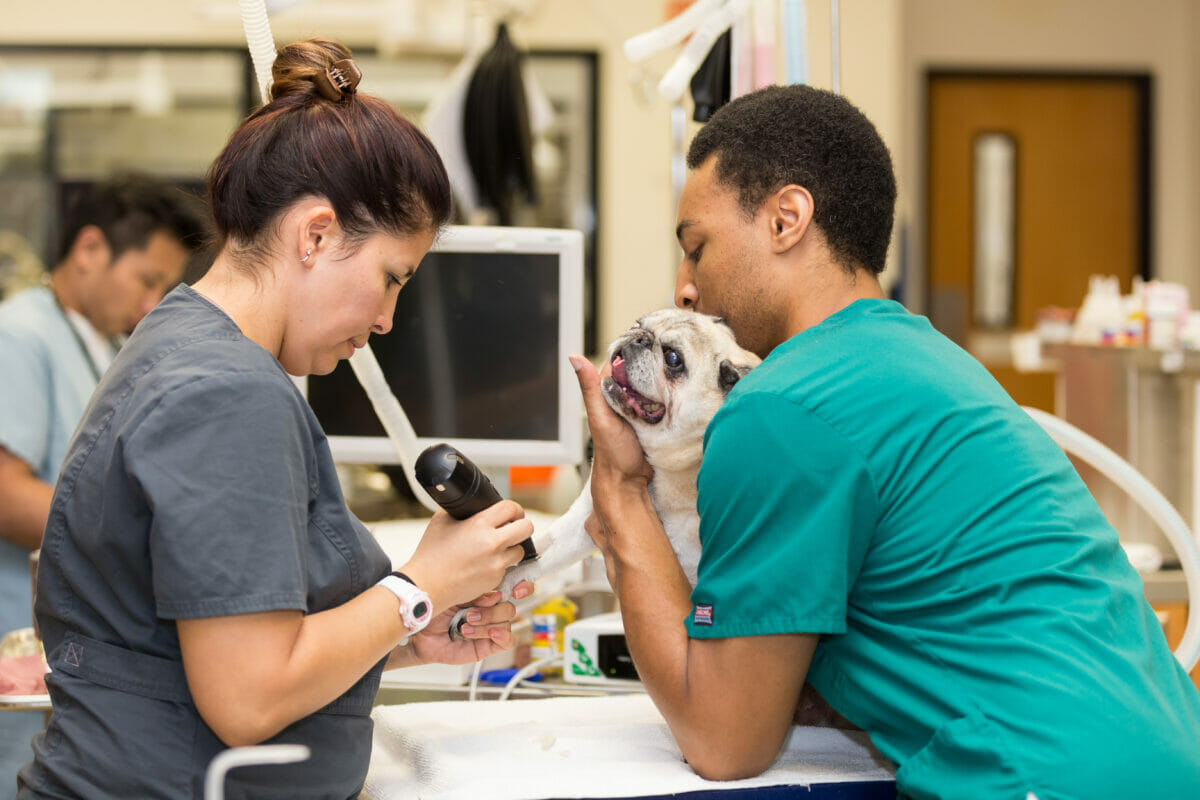 Commitment
to Diversity
It is critical that we stand together against acts of bias, systemic discrimination, racial targeting, and fear mongering. As a revered WesternU College, we reaffirm our commitment to the principles of Humanism, Diversity, Equity, Inclusion and Anti-racism. As a member of the American Association of Veterinary Medical Colleges (AAVMC), we reaffirm our commitment to the AAVMC Principles of Inclusion.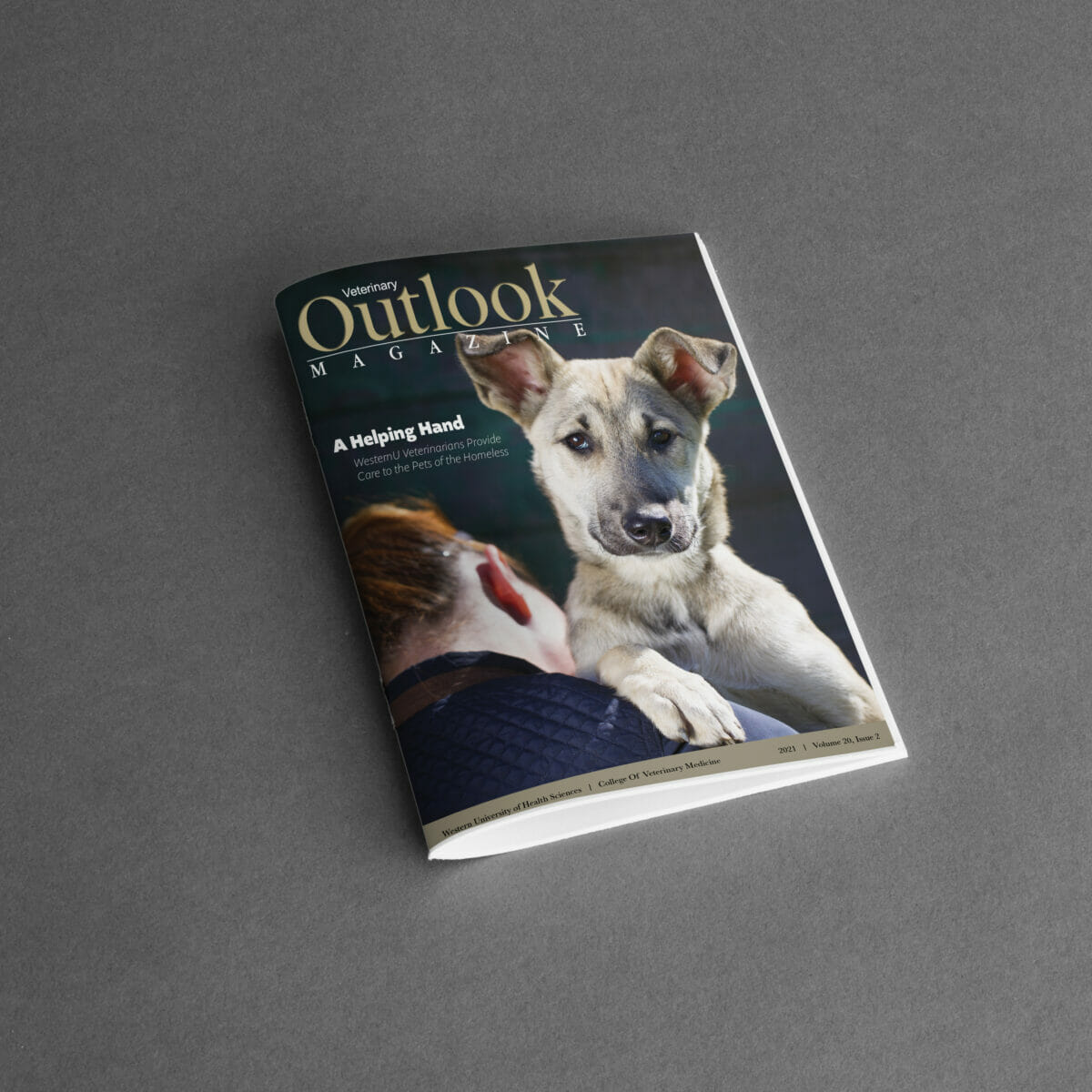 Outlook
Magazine
Our feature story deals with CVM's efforts to bring free health care to the pets of homeless individuals who don't have the means to seek help.
Faculty & Staff Spotlight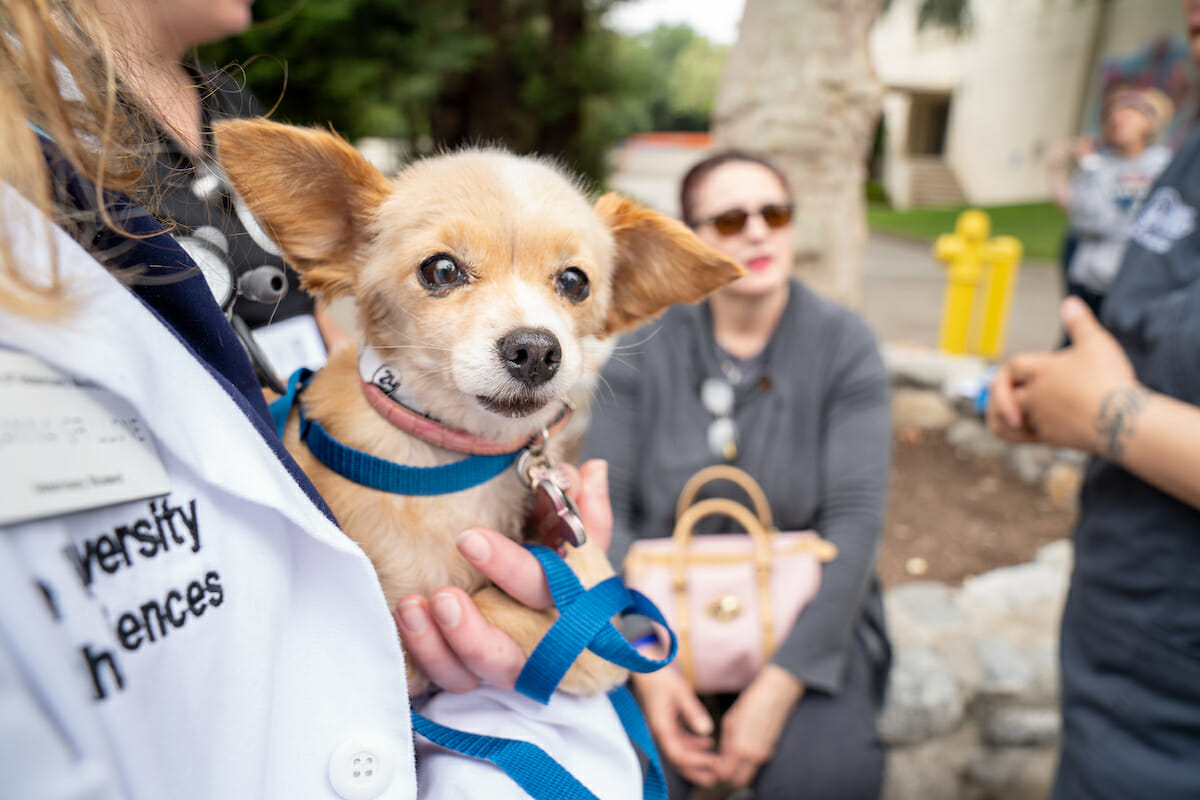 Give to the
College
Your support helps our students fulfill their dreams of becoming veterinarians—your gift will help their vision become a reality. We are grateful for your partnership and ask that, with our students, you dream big dreams and stretch with us. Together, we can educate veterinarians with excellence, prepare them for the challenging work ahead, and serve as a model for veterinary academia around the world. Learn more.
TAKE THE NEXT STEP
Your journey to an exciting career in health care is just getting started. Please review the program admissions requirement or request more information and we'll reach out to you. You may also consider scheduling a virtual advising appointment. We look forward to meeting you and discussing your goals!