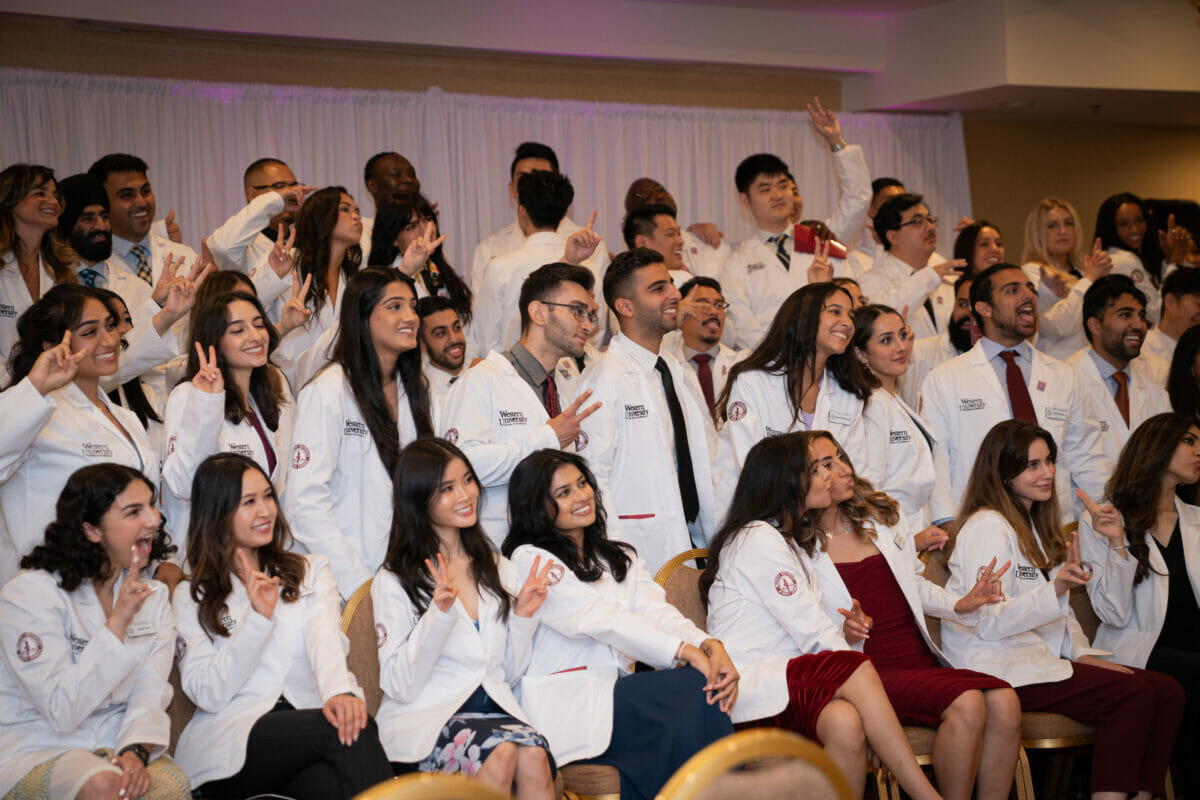 College of Dental Medicine
WesternU's College of Dental Medicine combines innovation with patient-centered care.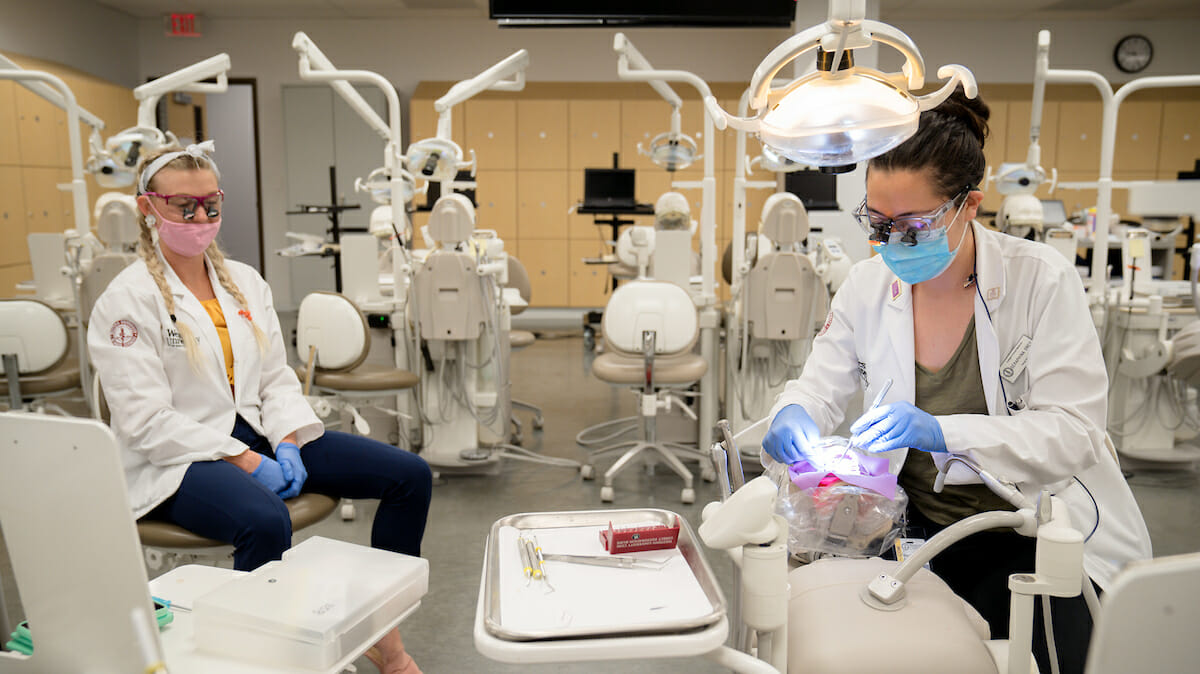 Open video modal
Overview
Overview ACADEMIC PROGRAMS
WesternU's College of Dental Medicine is an excellent choice if you want to practice the dentistry of today and the future. The curriculum and state-of-the-art facilities are designed to incorporate innovative ideas, the latest equipment, while treating every patient as the unique person they are.
We educate and train Dental Medicine students using advanced technology with an integrative and innovative approach.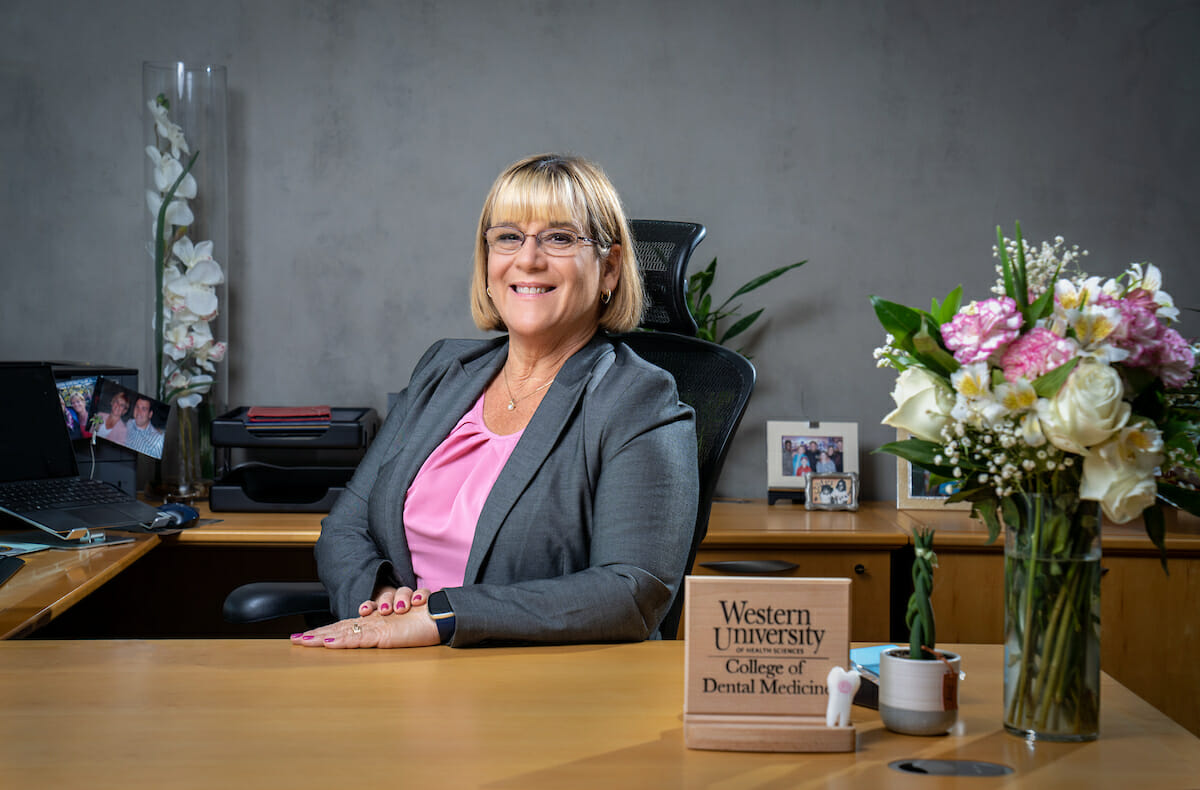 Message from
the Dean
The College of Dental Medicine (CDM) at Western University of Health Sciences is a leader and innovator in dental education. As a dynamic College, every day represents growth, change and a unique culture that is evident the moment you arrive on campus.

The College vision and mission are embraced by our exceptional faculty and staff, training students to conduct themselves with competence and integrity, personally committing to the patients' best interest. Our modern educational facilities and clinics outfitted with state-of-the-art technology, focus on contemporary dental practice delivery by compassionate, well-prepared professionals, who communicate effectively with patients and the entire healthcare team.
Our curriculum promotes learning while utilizing evidenced-based approaches and sound teaching principles with seamless transitions from the classroom (both virtual and live) to simulation, to patient care in CDM Clinical sites and finally to practice in the community.
Our mission and vision demonstrate aspirations, which combined with a solid strategic plan, have helped us realize our goal to be a premier dental education program. Since our opening in 2009, we have made significant strides as a full-scope dental academic institution, providing a solid education, developing lines of research, and providing patient care in a unique, caring, and progressive environment.
Our students, alumni and faculty have contributed greatly to improving the health of our community. Our focus on the community and improving health disparities has led to an increased diverse, practice-ready workforce, as our graduates choose to work in different spheres of dentistry (~40% of our graduates practice in medically underserved communities following their first year after graduation). To prepare our students for the external environment, we must provide a pre-doctoral program that prepares students beyond the "average" dental school graduate and equip them with skills and attributes that extend beyond the clinical realm.
Through concerted efforts with organizations such as First 5 LA, CDM provided over 52,000 oral health preventive and treatment services to approximately 22,880 pre-school aged children throughout the Los Angeles County region over a five-year period. Furthermore, federal initiatives through Health Resources & Services Administration (HRSA) have led to expansion of oral health services in medically underserved communities (at least 1600+ hours senior year and 1400+ hours junior year during comprehensive clinical years), Federally Qualified Health Centers, and rural areas throughout the state of California. These federal initiatives have also resulted in increased: number of culturally and medically sensitive CDM dental students, diverse dental workforce, access to dental care for persons with medically complex conditions, integrated and interprofessional health care coordination, and health equity across all populations. It is through this collective impact that we can work toward decreasing health disparities, increase community and care coordination, and strive for excellence together.
CDM has also built programs and service lines tackling other necessary initiatives, such as the Biopsies Save Lives program. Engaging in legislative changes and promoting state funding to impact our community outreach and student experiences has been integral to our success. We also partnered with foundations to support patient care services that would otherwise not be accessible to the patients in our community. These initiatives have allowed the college to provide over $700,000 in no cost or reduced-cost patient care. We desire to establish future strategic partnerships and alliances that will allow the college to build and sustain our presence in the community. Continuing to address health disparities and access to care will remain at the forefront.
CDM has identified and is implementing new models of education which will increase our clinical capacity. We will use the increased capacity to advance efficiency and effectiveness of the student learning experiences, thus leveraging the improved efficiency to reduce the time and cost of a WesternU dental education. The educational model includes varied simulation experiences that allow a student to build and attain competency. Students will experience increased and continuous clinical training in the new simulation center to further enhance their clinical competency and enable an increased competence in delivery of patient care. This allows additional external community clinical experiences which will further impact our community nearby, far, and wide. CDM strives to continue to be regionally dominant, nationally prominent, and internationally recognized. Empowering tomorrow's oral health leaders today!
Elizabeth Andrews, DDS, MS
Dean
Vision
Cultivating lifelong learners of integrative, interprofessional education, research, and person-centered care.
Mission
WesternU CDM strives to educate diverse, competent, and socially responsible oral health professionals who provide high quality, evidence-based care to patients, families, and communities.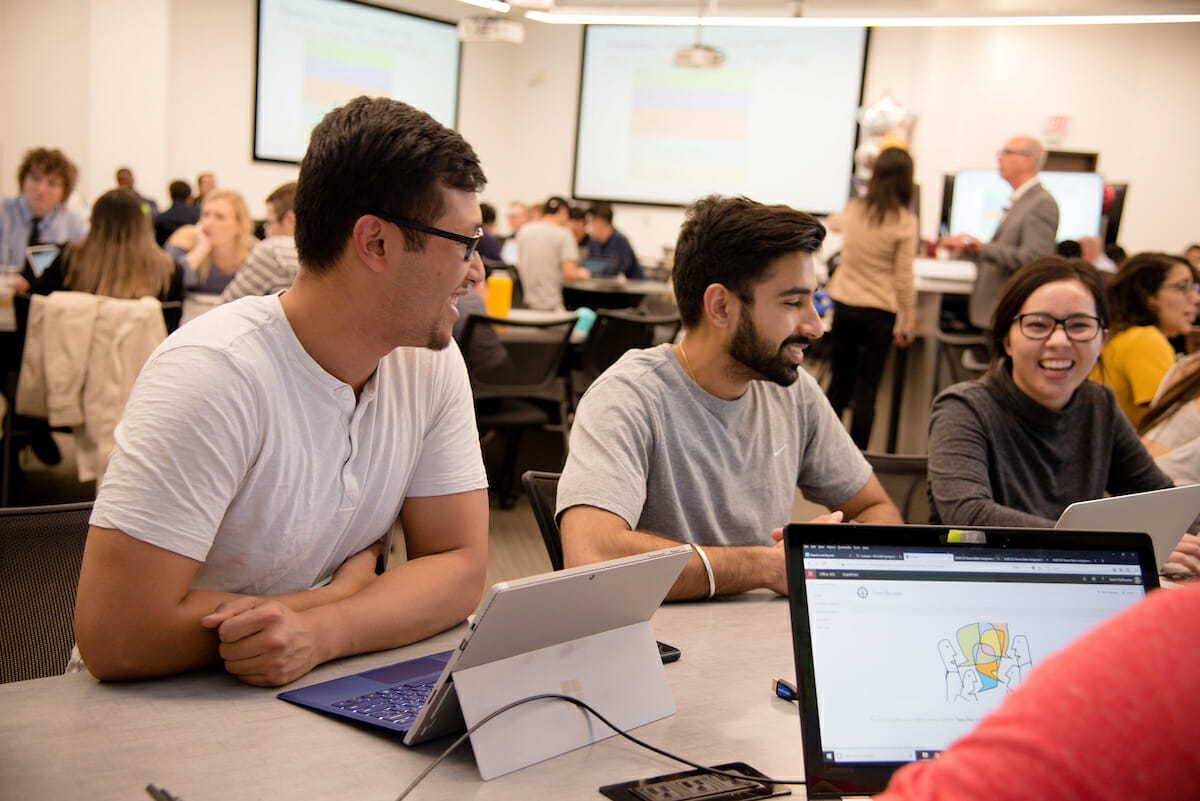 Interprofessional
Education
Interprofessional Practice and Education (IPE) provides an integrated, interdisciplinary, discussion-based approach to learning. IPE occurs when students from two or more professions learn about, from, and with each other to enable effective collaboration and improve health outcomes. Once students understand how to work interprofessionally, they are ready to enter the workplace as a member of the collaborative practice team. This is a key step in moving health systems from fragmentation to a position of strength.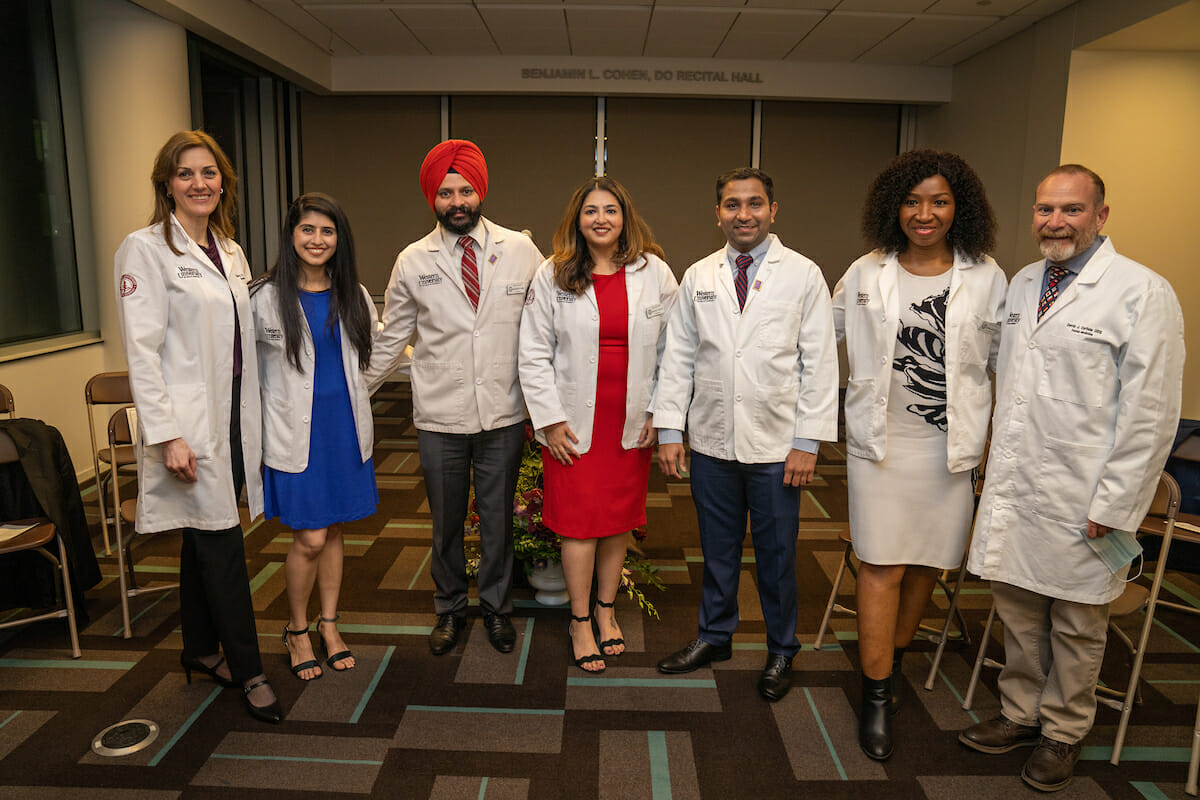 Commitment
to Diversity
The WesternU College of Dental Medicine is committed to creating an academic environment that celebrates diversity and multicultural perspectives. We value the uniqueness that each of our students, faculty members, staff, and patients bring to the College. Learn about our commitment to Humanism, Equity, and Anti-Racism (HEAR) and what we are doing to serve under-represented patients in our community.
TAKE THE NEXT STEP
Your journey to an exciting career in health care is just getting started. Please review the program admissions requirement or request more information and we'll reach out to you. You may also consider scheduling a virtual advising appointment. We look forward to meeting you and discussing your goals!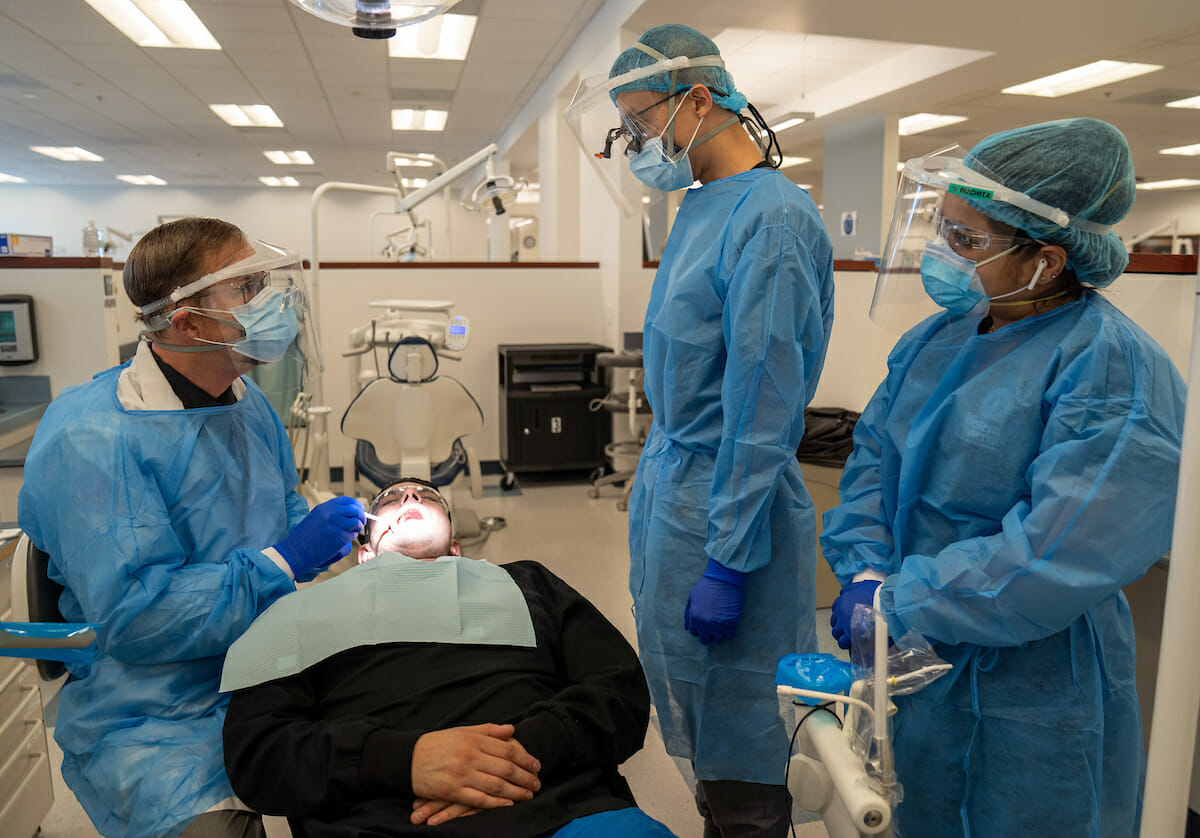 Commitment to the
COMMUNITY
Community outreach is a vital component of our students' education and provides access to quality health care to members of our community – many of whom otherwise would go untreated. Students gain experience in the WesternU Health Dental Care Center, rotating among our premier externship and specialty rotation sites, and offering valuable services to the community – including the opportunity to participate in special research initiatives.