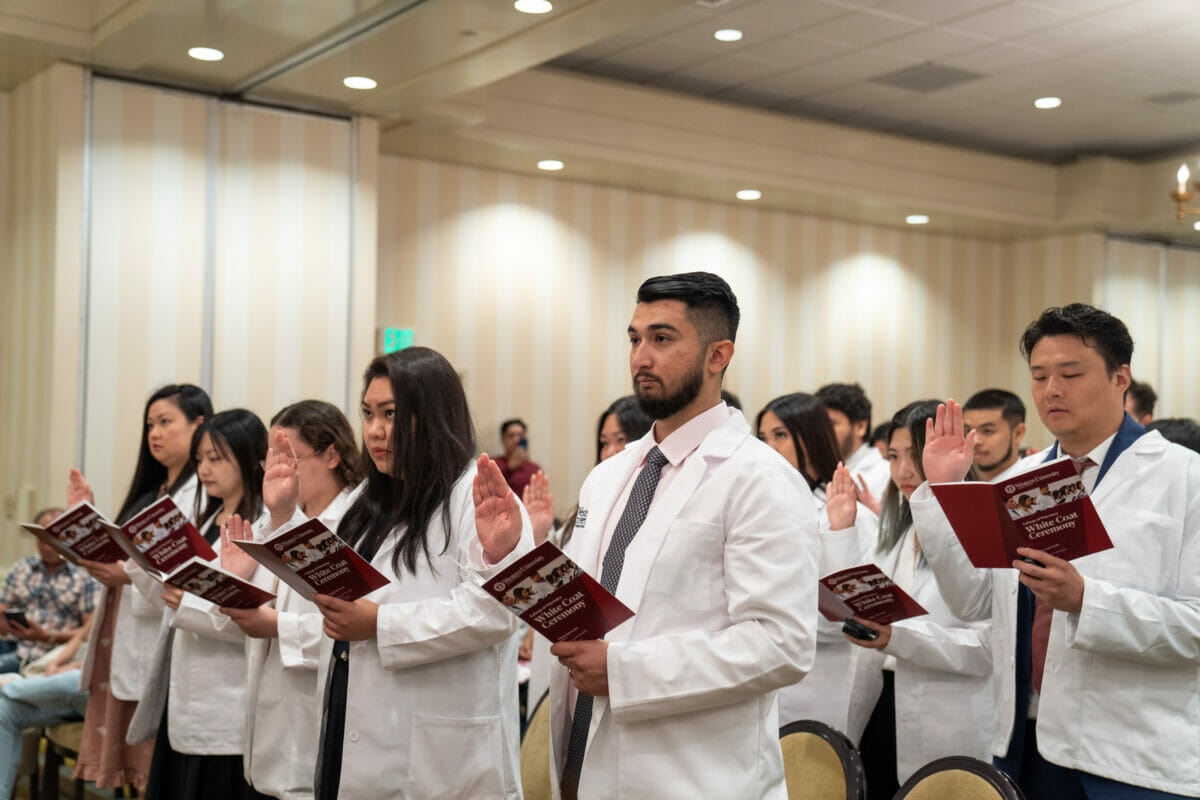 Create. Care. Connect. We offer an outstanding cutting-edge curriculum, research, state-of-the-art classrooms, interprofessional education experiences, and a talented group of faculty and staff committed to student success.
93 %
NAPLEX First Time Pass Rate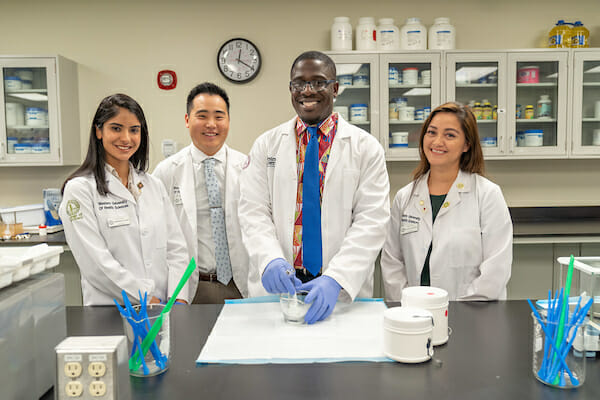 Open video modal
Overview
Academic Programs
At the WesternU College of Pharmacy, we are dedicated to your success. We offer an outstanding cutting-edge curriculum, state-of-the-art classrooms, and interprofessional education experiences where you work side by side with other health care professionals as part of a team. You can engage in research with faculty. You'll gain valuable hands-on experience and form caring relationships with patients in our experiential learning opportunities.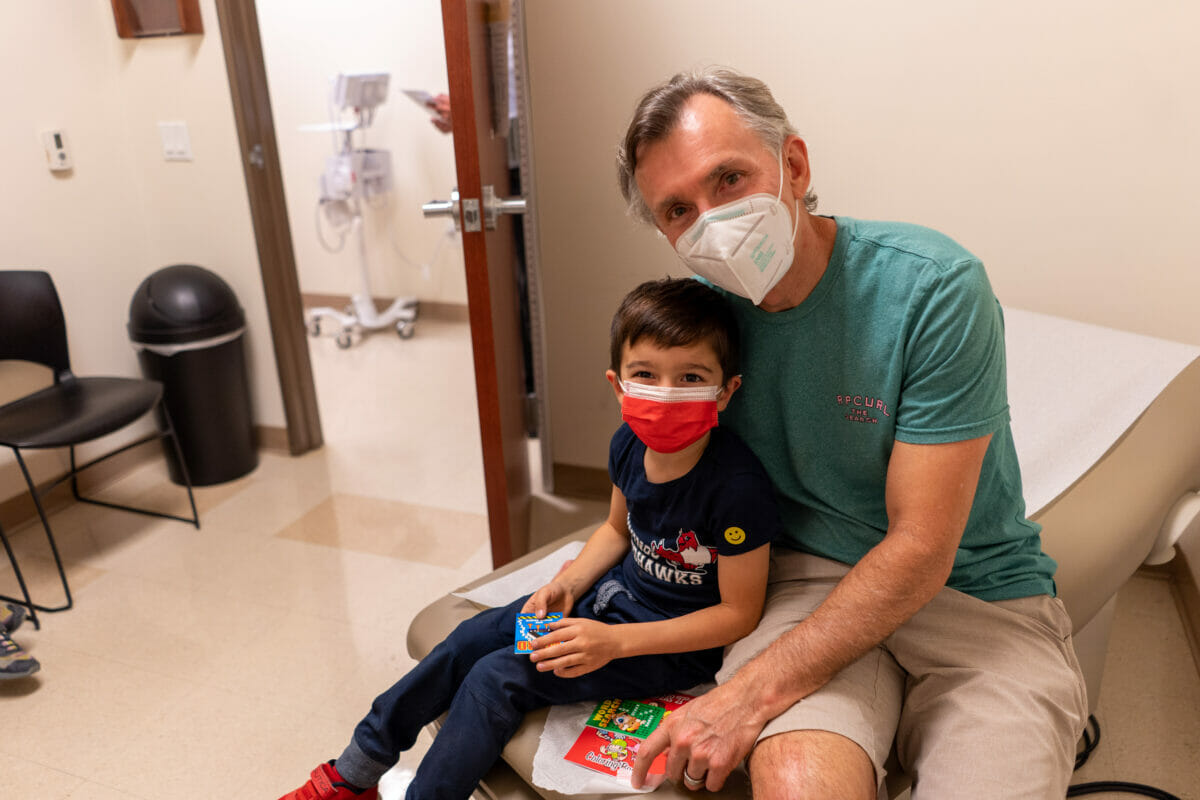 WesternU Health
Pharmacy & Travel
WesternU Health's Pharmacy & Travel Care Clinic is our clinical teaching facility for College of Pharmacy students. Your health is our mission. Whether you need a quick prescription filled or want to talk with one of our friendly pharmacists about your medications, we are here to help you. The WesternU Pharmacy offers a full line of prescription and non-prescription medications and more. Learn more!
Faculty & Staff Spotlight
Please take a moment to view all of the accomplishments and milestones of our faculty here.
Recent Accomplishments:
In a great show of interdepartmental collaboration, Drs. Don Hsu, Anandi Law, David Sanchez and Micah Hata had a chapter about the important role of pharmacists in the COVID-19 pandemic published, after a very lengthy publication process! In this chapter, the authors review the ways in which pharmacists stepped up and expanded their roles in the rapidly changing pandemic environment to contribute to patient care in a variety of settings.
Law AV, Sanchez DF, Hata M, Hsu DI. The Critical Role of the Pharmacist in the Global COVID-19 Pandemic. In: Contemporary Issues in Global Medicine and Moving Toward International Healthcare Equity. IGI Global, June 2022. Book Link
Events
We look forward to seeing you!
Continuing Education
The Office of Continuing Education (OCE) of the Western University of Health Sciences College of Pharmacy is dedicated to preparing pharmacists and pharmacy technicians to serve and lead through lifelong learning by providing quality continuing professional education designed to enhance professional competence, critical thinking, active learning, and skills development. Our primary target audiences are our alumni, preceptors and those pharmacists and technicians within our professional community. See additional details about our programs here.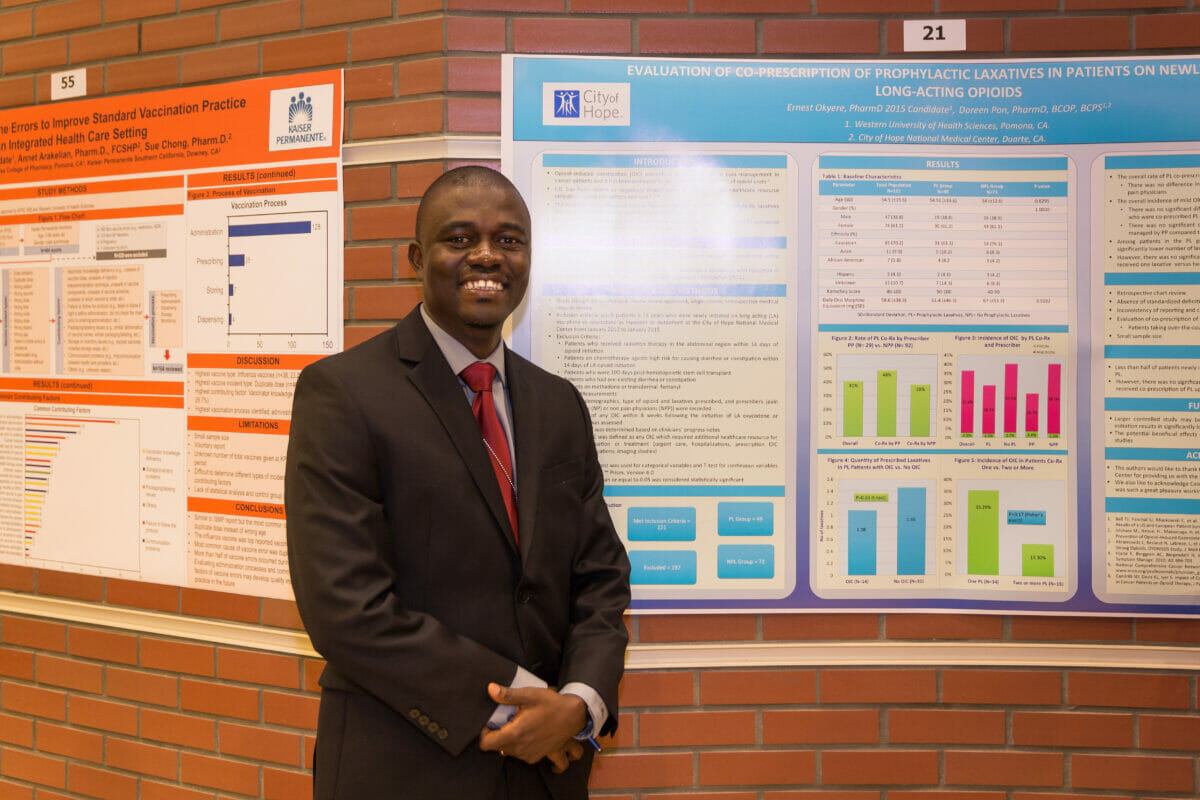 Commitment
to Diversity
The WesternU College of Pharmacy is committed to creating an academic environment that celebrates diversity and the value that multicultural perspectives add to the quality of the educational experience.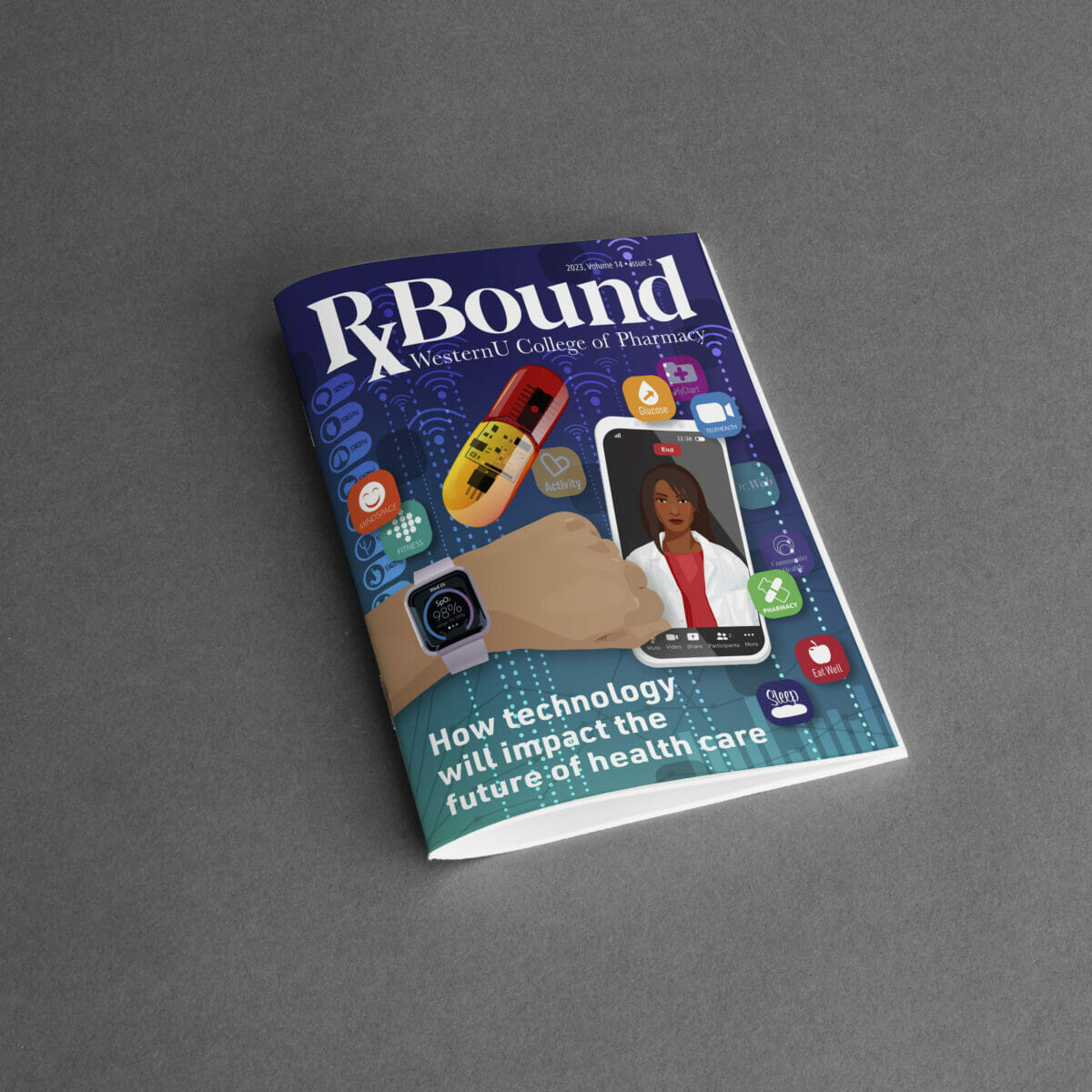 RxBound Magazine
How Technology with Impact the Future of Health Care
The College of Pharmacy celebrates the multitude of ways we embody our new Motto "Create. Care. Connect."
TAKE THE NEXT STEP
Your journey to an exciting career in health care is just getting started. Please review the program admissions requirement or request more information and we'll reach out to you. You may also consider scheduling a virtual advising appointment. We look forward to meeting you and discussing your goals!