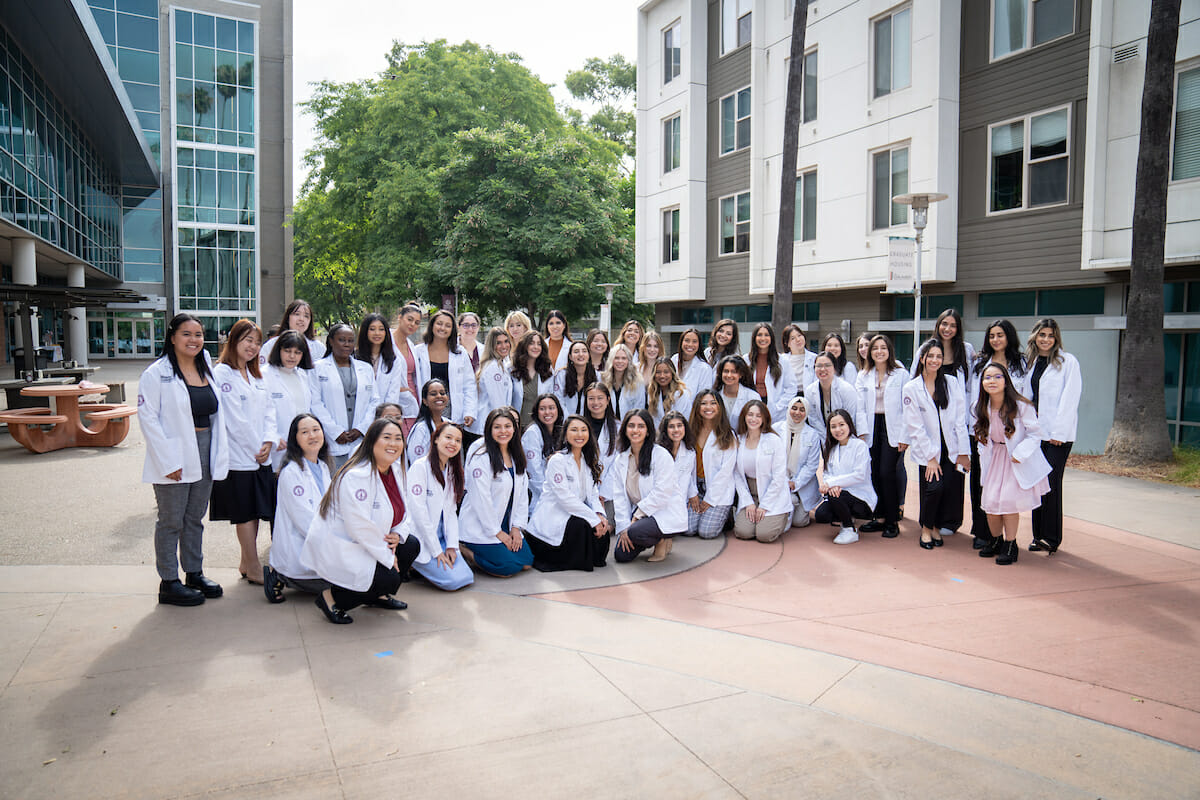 We offer an innovative curriculum emphasizing community-based clinical education to foster a humanistic approach to health care.
11 to 1
Student to Faculty Ratio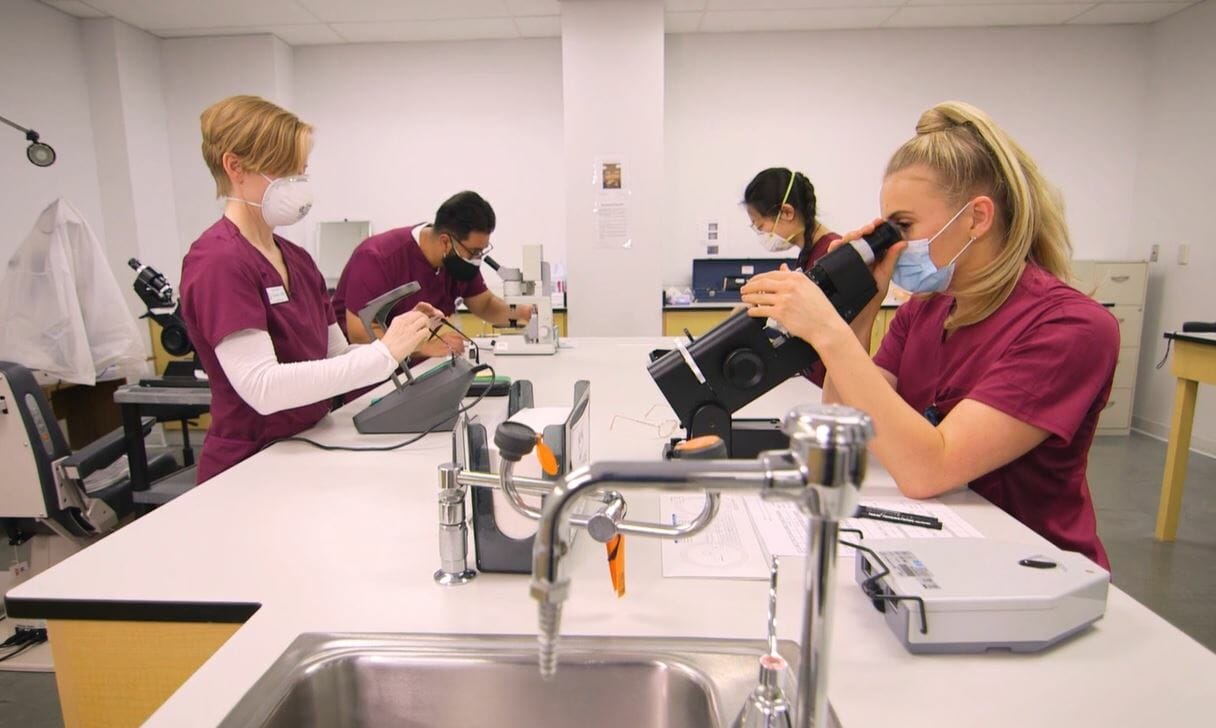 Open video modal
Overview
Academic Program
The College of Optometry offers an innovative Doctor of Optometry program that emphasizes optometric rehabilitation including neuro-optometry. This emerging specialty helps patients who have visual and perceptual problems as a result of brain injury, stroke, physical disability or neurological illness. Our emphasis on optometric rehabilitation also includes vision therapy, low vision rehabilitation, and care for vulnerable populations such as those with developmental disabilities.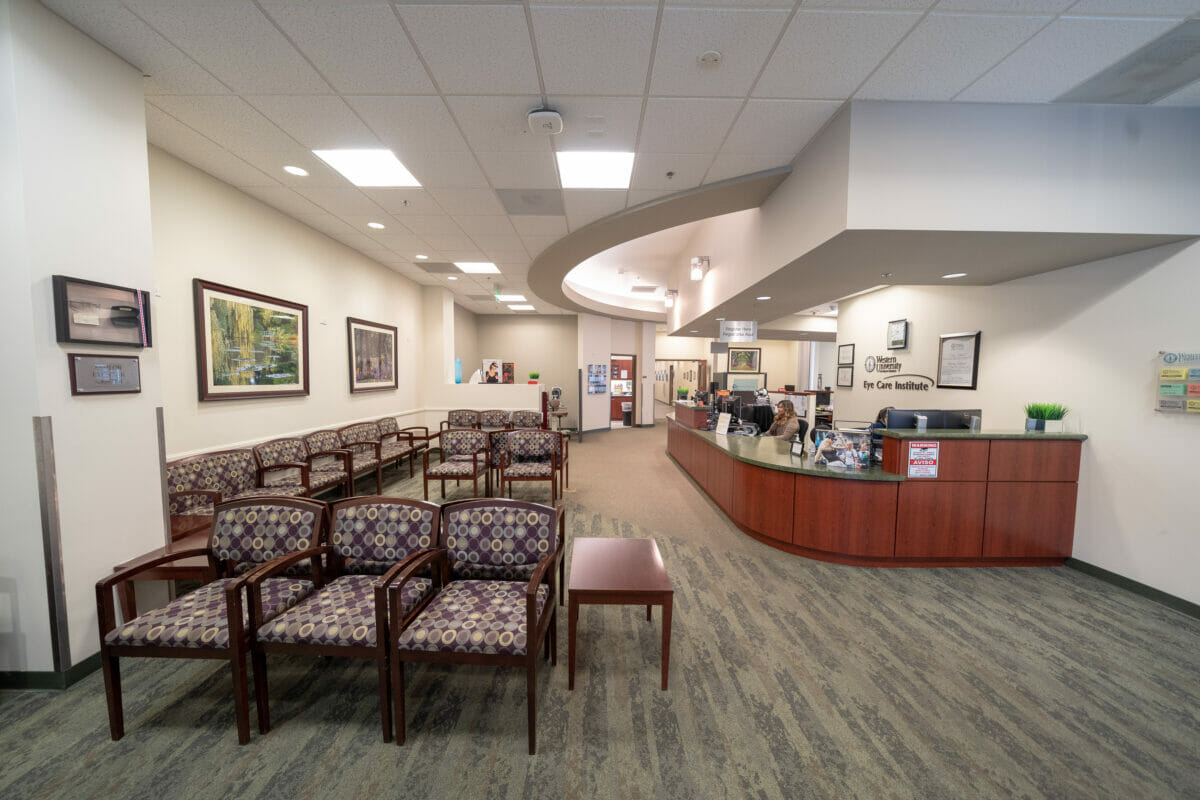 WesternU Health
Eye Care Institute
The WesternU Health Eye Care Institute is our clinical teaching facility for College of Optometry students. Our Doctors have extensive experience in treating all types of vision and eye conditions. Whether you want a routine eye exam or have a more complex or unusual condition, the eye care professionals at WesternU Health are well equipped to provide the care you need. Find a provider and schedule an appointment.


Continuing Education
At Western University of Health Sciences' College of Optometry, our goal is to provide significant and comprehensive continuing education that will enhance the attendee's skills and management of clinical care in all aspects of optometry. Each of our programs is thoughtfully developed, comprised of quality content, and delivered by experienced and professional educators.
Vision Screenings
Is your group interested in having the WesternU College of Optometry participate in your Health Fair or event by providing vision screenings? If so, follow this link and our Director of Community Outreach will be in contact with you.
Commitment
to Diversity
The WesternU College of Optometry is committed to creating an academic environment that celebrates diversity and the value that multicultural perspectives add to the quality of the educational experience. We value the uniqueness that each of our students, faculty members, staff, and patients bring to the College. Learn about our commitment to Humanism, Diversity, Equity, and Anti-Racism (HEAR) and what we are doing to serve under-represented students in our community.
TAKE THE NEXT STEP
Your journey to an exciting career in health care is just getting started. Please review the program admissions requirements or request more information and we'll reach out to you. You may also consider scheduling a virtual advising appointment. We look forward to meeting you and discussing your goals!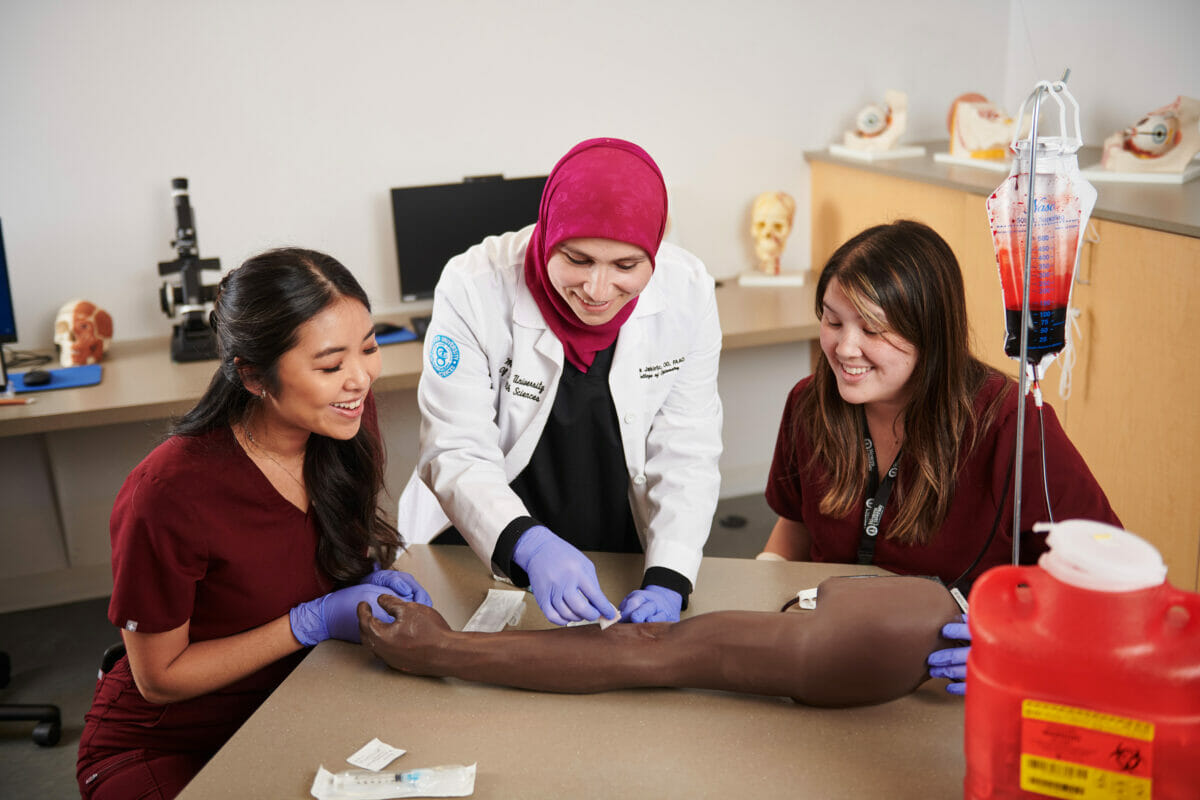 Give to the
College
Your support helps our students fulfill their dreams of becoming Doctors of Optometry (ODs)—your gift will help their vision become a reality. We are grateful for your partnership and ask that, with our students, you dream big dreams and stretch with us. Together, we can educate ODs with excellence, prepare them for the challenging work ahead, and serve as a model for academia and innovative patient care around the world.