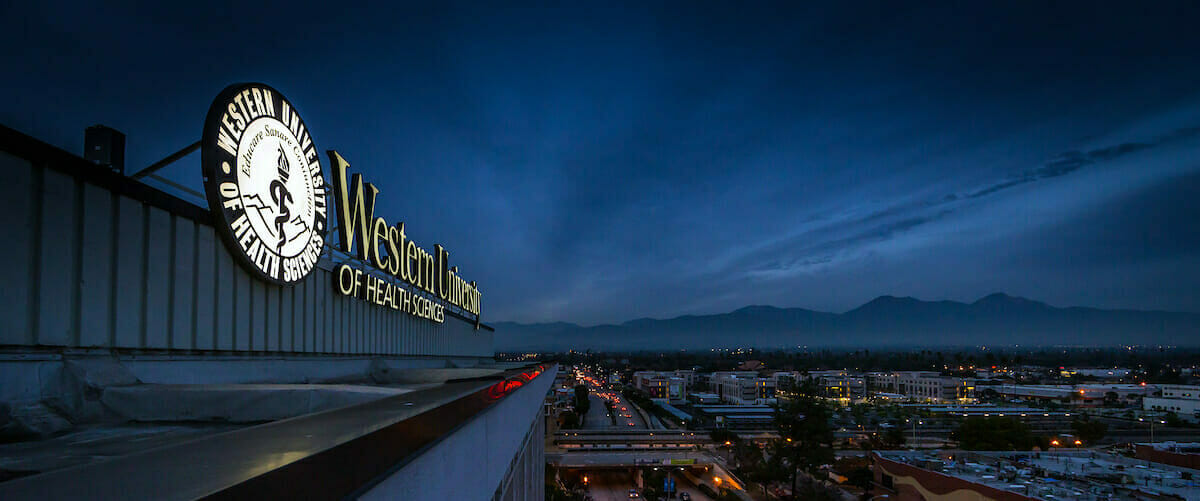 Future health care professionals find a wealth of resources and opportunities for hands-on and specialized development at WesternU. Always rooted in the humanistic approach to both learning and care, the academic core of WesternU prepares students to be healers and leaders in their communities.
27
Academic Programs of Impact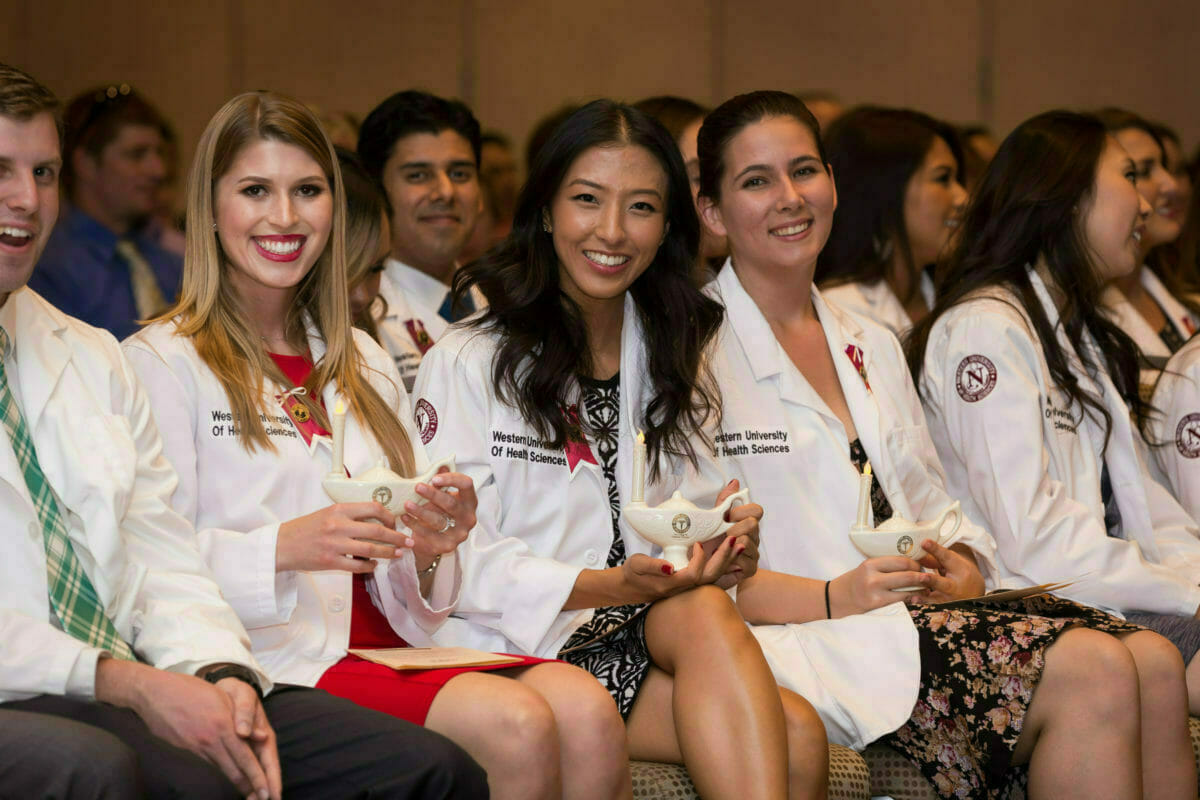 One University
DIVERSE COLLEGES
Dental Medicine
The College of Dental Medicine (CDM) is a leader in educational innovation, basic and translational research, and high quality, patient-centered, interprofessional health care. Our students engage with advanced technology and techniques to harness personal and professional growth potential.
Graduate Nursing
The College of Graduate Nursing (CGN) prepares students to become outstanding and compassionate advanced practitioner nurses and nurse leaders. We offer various entry points for nurses who wish to advance their degrees and students who want to advance their careers.
Health Sciences
The College of Health Sciences (CHS) provides educational opportunities for students in various health careers. Classes are offered in an environment intended to foster respect for each person's uniqueness.
Explore CHS
Explore CHS – Northwest
Optometry
The College of Optometry (CO) prepares students to serve communities and advance the profession and practice of optometry through innovation in technology and patient care,
Osteopathic Medicine
The founding college of WesternU, the College of Osteopathic Medicine of the Pacific (COMP), is committed to ushering a new generation of osteopathic physicians who serve their patients with purpose, passion, and proficiency.
Explore COMP
Explore COMP – Northwest Campus
Pharmacy
The College of Pharmacy (COP) is proud to offer an outstanding cutting–edge curriculum, state-of-the-art high-tech classrooms, interprofessional education experiences, and a talented group of faculty and staff committed to students' success.
Podiatric Medicine
The College of Podiatric Medicine (CPM) provides students with a cutting-edge education that prepares them to implement the latest research and technologies to improve their patients' lives.
Veterinary Medicine
The College of Veterinary Medicine (CVM) creates an academic community of competent, caring, ethical professionals, where cooperative learning, public service, and scholarship are at the heart of learning.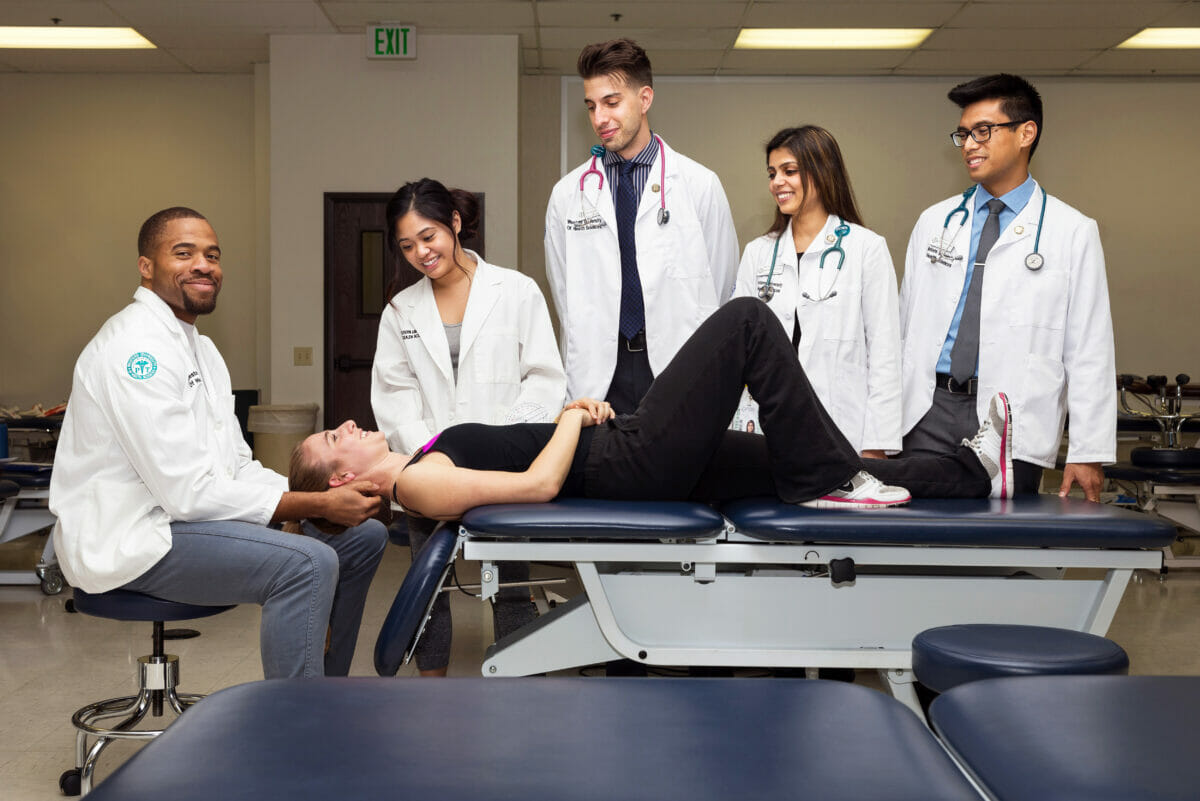 Browse
by Program
See the full list of doctoral, master's, certificate, and linkage programs at WesternU.
Take the Next Step
The heart of the WesternU graduate experience lies in preparing students to become leading health care professionals. Using cutting-edge technologies and techniques combines with a humanistic approach, our students learn to address each patient's unique situation. As a WesternU student, you'll learn to improve lives, patient care, and communities. Join us and learn to heal.