COMP-Northwest – Lebanon, Oregon
COMP-Northwest is the second medical school campus of the College of Osteopathic Medicine of the Pacific (COMP), which is the medical school of Western University of Health Sciences (WesternU), in Pomona, California. WesternU is a comprehensive graduate university of health professions, with nine colleges in medicine, dentistry, nursing, pharmacy, optometry, podiatry, health sciences, biomedical sciences and veterinary medicine.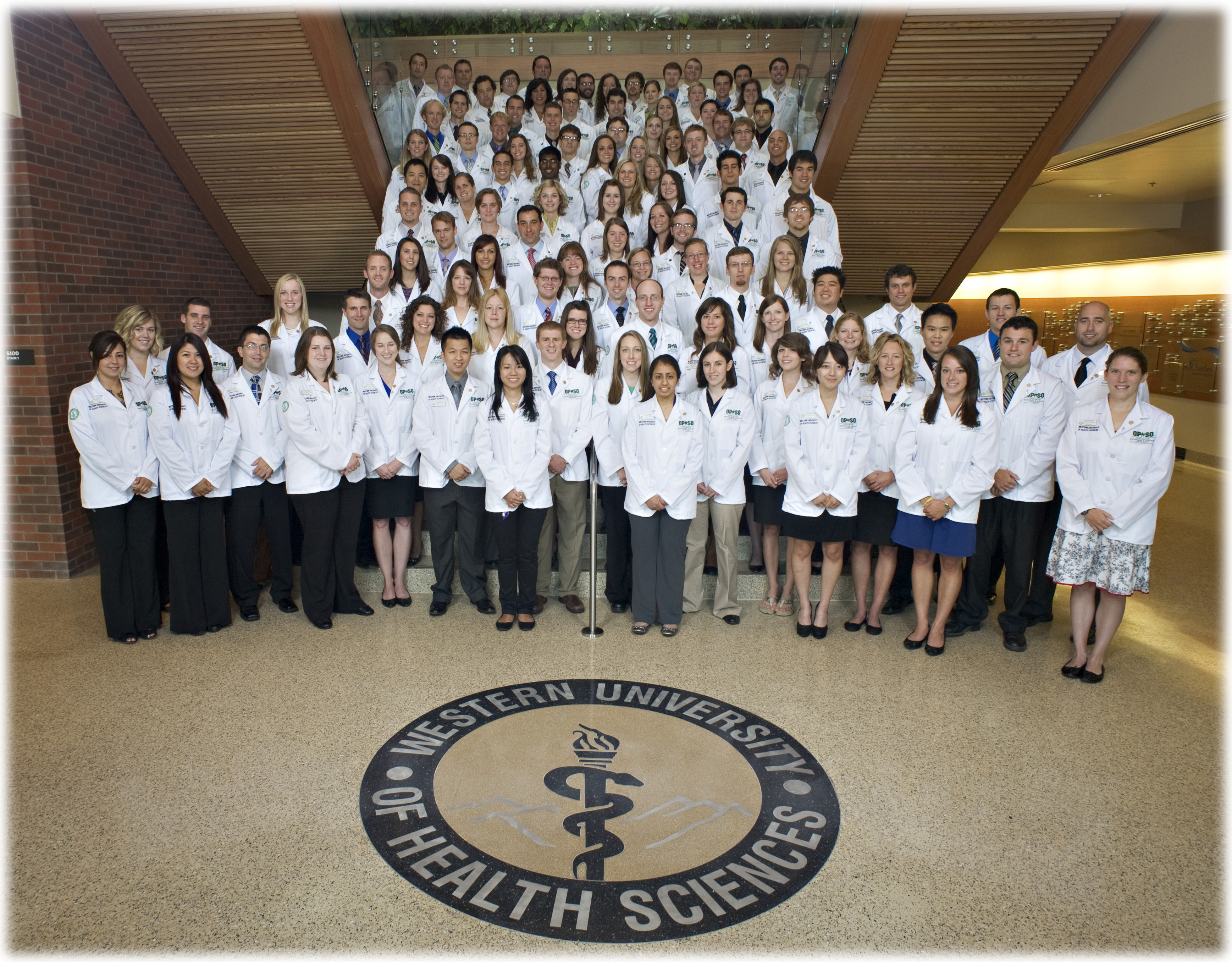 COMP-Northwest enrolled its first 100 students in 2011.  We are an expansion site of COMP in Pomona, and as such follow the same well established curriculum developed at COMP during the past 35 years and are fully accredited.
Left: "COMP-Northwest DO Class of 2015"
Photo by Karl Maasdam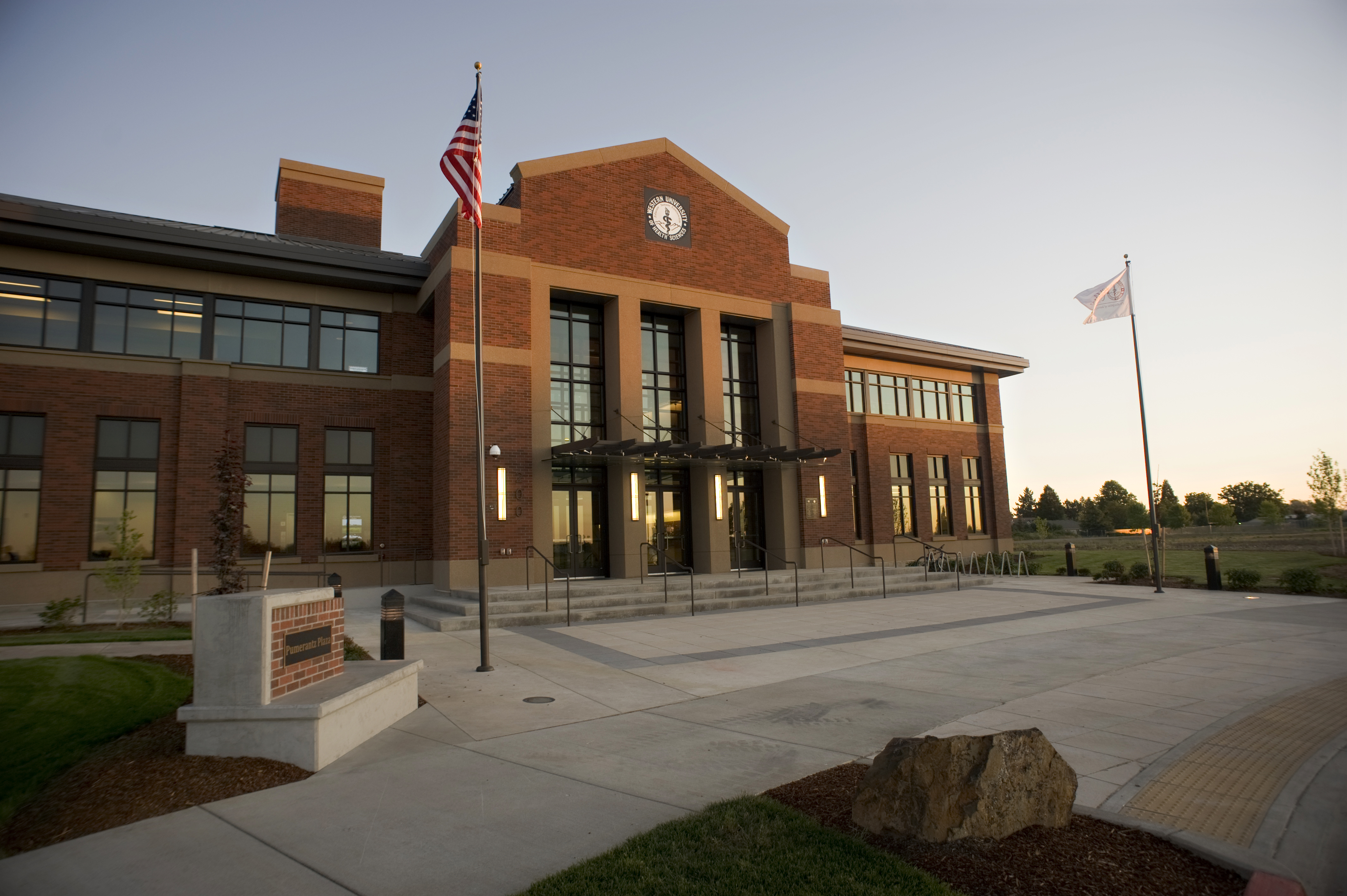 At our stunning new campus our mission is to prepare students to become technically competent, culturally sensitive, professional and compassionate physicians who are prepared for graduate medical education, who are lifelong learners and will serve society by providing comprehensive, patient-centered healthcare with the distinctive osteopathic philosophy. Here students thrive in modern laboratories and lecture halls with state-of-the-art technology.  They rotate through clinical settings, including rural and inner-city medical centers, group practices, managed care organizations, and tertiary care hospitals.
Right: "Pumerantz Plaza & North view of campus"
Photo by Karl Maasdam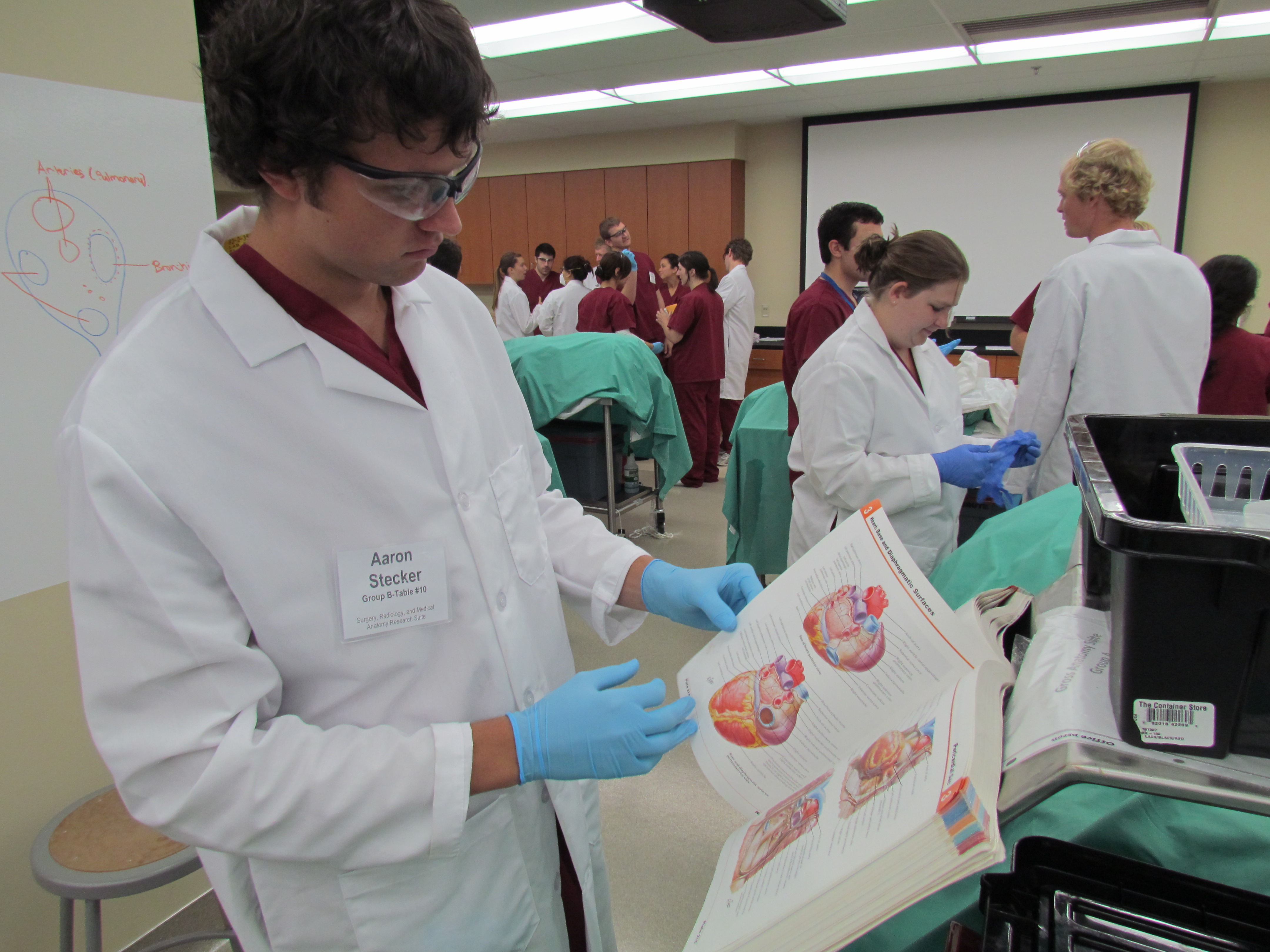 During their four years at COMP-Northwest, our students develop expertise in diagnosis and learn the problem-solving skills needed to treat and care for the whole patient.  We help our students build the foundation needed for a rewarding career as physicians who continually strive for positive impact on healthcare.
Students flourish in a patient-focused learning environment.  Our curriculum employs multiple modalities such as lecture, case-based learning, osteopathic and general clinical skills training, small group discussion, service learning and directed independent study.  The four year program is divided into a pre-clinical phase and a clinical phase.
Left: "Students in Anatomy Lab"
The Medical School Campus
The site plan presented below highlights the location of COMP-Northwest, and footprints adjacent vacant land where a second building of comparable size is planned in anticipation of an expanding medical school, as well as an Oregon location for other college programs from WesternU.
The campus is evolving into a series of program areas with a particular emphasis:
• University Plaza: The location of COMP-Northwest, where other colleges are expected to locate to create a major health professions education center for the Willamette Valley and Southern Oregon.
• Hospitality Square: The location of a planned 100 room hotel and adjacent conference center.
• Retail Center: A location for retail stores, including a bookstore, college shops, and restaurants.
• Office Complex: A location for health professional offices, medical research and services firms and general office space.
• Patriots Place: A 150-bed Oregon Veterans Home, to house and care for Oregon veterans and their families.
The completed campus will have a significant educational, cultural and economic impact across the Willamette Valley and Western Oregon.